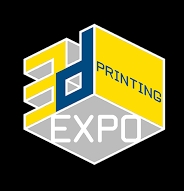 San Marino, CA, July 23, 2014 --(
PR.com
)-- Recharge Asia Corporation announced today that Thailand's first 3D Printing Exposition and Conference will be held alongside its sister exposition, RechargExpo Thailand. Both expositions will be held from August 28 to 30, 2014 at the Impact Exhibition Center, Hall 1, in Bangkok.
"Our goal is to bring more 3D printing awareness to the 2D printing industry by providing knowledge, education and to explore market developments in the 3D printing arena," said Ms. Sunny Sun, Director of Recharge Asia. "People often ask, how will 3D printing be relevant to the 2D printing industry? We currently live in a world of putting toner down on paper with readable images; while with 3D printing, we could potentially put any 'powder' together to create workable, functionable objects. While there is a big difference in form, the machine and its materials used in 3D printing has the same principles as 2D printing. Only change can offer us a world of new possibilities and we have to set our eyes onto the "bright spot" coming in the horizon. 3D printing is this bright spot."
In addition to the exhibition where 3D printers, products, services and technologies will be showcased, a two-day conference will be held. The conference program will be presented by a line-up of 3D printing experts from all over the world and will highlight the following topics/tracks:
3D printing market overview
Personal 3D printer market, development and trends
3D consumables and materials
3D printing applications
3D printing business models
IP issues in 3D Printing
3D Printing funding
For more information about 3D Printing Expo and Conference, please visit
http://www.3d-printingexpo.com
.