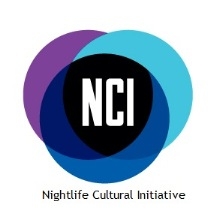 New York, NY, August 08, 2014 --(
PR.com
)-- The Nightlife Cultural Initiative (NCI) is pleased to announce a new book written to increase the personal safety of everyone who enjoys nightlife culture.
Nightlife is one of the best aspects of living in New York City, but certain situations can ruin an evening or create long term consequences. While negative incidents are rare, considering the size and scope of nightlife, even these isolated events are painful to individuals and damage the reputation of nightlife culture in general.
"The Nightlife Safety Guide" is designed to arm patrons with information to help them navigate the challenges of the nightlife environment. It is based on interviews conducted with legal and medical professionals, nightclub owners and managers and experienced nightlife patrons. It covers a wide range of topics, including preventing theft, dealing with intoxicated people and avoiding sexual assault.
Gamal Hennessy, the president of NCI, feels the Guide will encourage people to go out more. "Nightlife isn't inherently dangerous. Millions of people go out every year without a significant problem. We don't want people to avoid bars and clubs. We just want people to go out and to get back home safely."
The electronic version of the book will be available for free on the NCI website and the group plans to make the print version available at a later date.
"I wrote this book to help people have a good time," Hennessy continued. "There is nothing like New York nightlife. Anything we can do to make the experience better is worth sharing with as many people as possible."