Husband and Wife Team Helps Couples Achieve "Wedding Bliss on a Budget"
TurnKey Events Shares Strategies for Conserving Costs During the 2015 Wedding Season and Beyond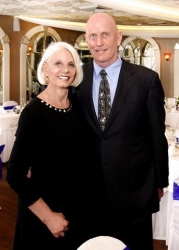 Boca Raton, FL, May 04, 2015 --(
PR.com
)-- With the average wedding soaring over $30,000 and South Florida ranking as the 15th most expensive place to get married in the U.S., TurnKey Events offers local couples sound advice on cost saving.
The husband-and-wife-owned firm has specialized in "bliss on a budget" for more than a decade, helping brides, grooms and their families conserve costs without sacrificing the "wow" factor or the guest experience.
"Not only is the cost of the average wedding increasing, but almost half of couples go over budget," said Barry Rothberg, co-owner of TurnKey Events. "The reality is that you don't have to spend tens of thousands of dollars to have an amazing wedding."
According to Rothberg and his wife, Sherri, just a few easy tips can help families save thousands of dollars on their upcoming nuptials.
Downsize the guest list. A 2014 survey of 16,000 brides conducted by The Knot revealed that the average guest list size is decreasing. The Rothbergs advise instead of inviting 300 guests, consider inviting 75 people who have played a special role in the lives of the couple.
Opt for packages. Taking an a la carte approach to wedding planning is the surest way to drive costs up and go over budget. Look for companies that offer services in packages for maximum savings.
Focus on the future. Finances are a leading cause of divorce. Planning a wedding can be a great exercise for a couple to begin practicing making sound financial decisions together, and ensure that they build their marriage on a strong financial foundation.
Enlist help. Wedding planners can give vendors something that brides in most cases cannot – repeat business. Therefore wedding planners can secure major discounts and pass those savings on to their clients.
"We offer local couples the benefit of our experience, both as event planners and as a happily married couple," said Sherri Rothberg, co-owner. "Your wedding day is the first day of the rest of your lives. We want to help ensure that the couples we work with are happy not just on their wedding day, but for years to come."
TurnKey Events offers all-inclusive wedding packages starting at $4995 for 65 guests. For more information about TurnKey Events or to request a proposal, visit
www.turnkey-events.com
.
About TurnKey Events
For more than a decade, TurnKey Events has been one of South Florida's premier event planning firms specializing in innovative, cost-effective weddings and corporate events. For more information, visit
www.turnkey-events.com
.
Note to the Media: Sherri and Barry Rothberg are available for interviews, wedding planning commentary and byline articles. To schedule an interview and for other media requests, contact Barry Rothberg at (561) 962-0403.
Contact
Turnkey Events
Barry Rothberg, Co-Owner
561-962-0403
www.turnkey-events.com

Contact