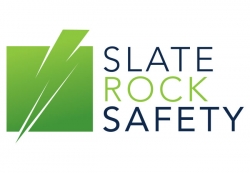 Medina, OH, August 26, 2014 --(
PR.com
)-- Slate Rock Safety, LLC, an ecommerce retailer and distributor of safety apparel specializing in flame resistant (FR) clothing, received national certification as a Women's Business Enterprise by the Women's Business Enterprise National Council (WBENC).
To become certified as a woman-owned enterprise, the business must be at least 51% owned, operated, and controlled by a woman or women. WBENC's national standard of certification is a thorough process that includes an in-depth review of the business, an ownership interview, and site inspection. The certification process for Slate Rock Safety concluded this August, and the company was issued certificate number 2005125119.
According to the WBENC, including women-owned businesses among their vendors, allows corporations and government agencies to demonstrate their commitment to fostering diversity and the continued development of their supplier/vendor diversity programs.
About Slate Rock Safety:
Led by President and CEO Kim Wilson, Slate Rock Safety is a Certified Woman-Owned Business encompassing five business divisions, including flagship FRSafety.com. Collectively, they serve the oil & gas, electrical utility, public safety, and industrial markets. It also maintains prime vendor contracts with several branches of the government, and has GSA Schedule 84 certification. Advanced technology, knowledgeable employees, and ambitious leadership have led to Slate Rock Safety becoming an industry leader in the safety apparel market. For more information about Slate Rock Safety, www.slaterocksafety.com
About WBENC:
The Women's Business Enterprise National Council is the nation's largest third party certifier of businesses owned and operated by women in the United States. WBENC is a resource for the more than 700 US companies and government agencies that rely on WBENC's certification as an integral part of their supplier diversity programs.