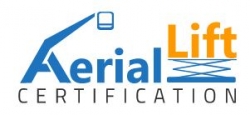 Phoenix, AZ, September 02, 2014 --(
PR.com
)-- AerialLiftCertification.com, a leading force in aerial lift and scissor lift training operations, today announced the successful launch of its all new website. The company reports that the new site has been designed to provide an exceptionally smooth, fully interactive user experience for customers seeking to obtain their certification for aerial lifts.
"We are very excited about introducing this web site and establishing our presence online for those looking to get certified in aerial lifts," said a company spokesperson for AerialLiftCertification.com. "A number of exceptionally talented people put a lot of long hours into this project to ensure it offered the best user experience possible, and we couldn't be happier with their efforts."
With its newly added online presence, the company promises to offer the most exceptional aerial lift training services possible on the web. "This site offers all of our training programs front and center, so you can easily find out more about our training packages offered and decide which is best for you," a company representative remarked. Each of the package options offered by AerialLiftCertification.com are showcased on the home page -- including their online self-paced Train a Trainer program, complete OSHA-approved forklift operator training kit, and the option to bundle both services together in order to save extra money. "When it comes to getting your aerial or scissor lift certification, we take pride in offering the fastest and most cost-effective solutions for employers who are looking to get their employees OSHA certified. We offer options for those who are looking for group training experiences as well as those who are seeking self-paced options. Plus our online training is available to you 24/7, so you can work on training whenever is most convenient for you."
AerialLiftCertification.com -- along with the web sites Certify Me Online.com and Forklift Certification.com -- are part of a network of sites dedicated to providing operation training and OSHA certification for customers seeking to get certified in aerial, scissor, or forklift operations. Training courses are offered for both English and Spanish speakers in a 5-step OSHA-certified aerial lift training program that the company promises will produce results. "We offer absolutely everything our customers need to train and get certified, including comprehensive operator training, interactive DVDs full of helpful practice exercises, Power Point presentations, and more," said a company rep. "We offer everything you need to train and certify an entire team in aerial lift operation."
About AerialLiftCertification.com:
AerialLiftCertification.com was built with the intention of being the #1 provider of training programs for aerial lift operations. The company was started with the express purpose of providing simplified, cost-effective, and efficient aerial lift training programs for outside businesses. Each of AerialLiftCertification.com programs are uniquely designed to offer full training by experienced, seasoned, OSHA-certified operators in the existing workplace, helping to create a safer environment for workers while avoiding unnecessary off-site training expenses and overtime fees. For more information about the aerial lift and scissor lift trainer certification and operator training program, visit
http://www.aerialliftcertification.com/
.