Woman Entrepreneur for Modesty4Me.com Provides a Solution for Modest Women with and Online Store for High Neckline Camis That Cover the Chest and do Not Show Cleavage
The story tell about a Texas woman, Cindy Fowler, who discovered a niche market in modest clothing. Ms. Fowler used her retirement funds to start a business, Modesty4me.com. She bought a website and hired a production manager in Dallas, who makes her high neck line camis. Her first production run was of 1,000 high neckline camisoles in 2011. She has now had over 2500 orders from all over the world. Ms Fowler also is a costume designer, a face painter and volunteers with CASA.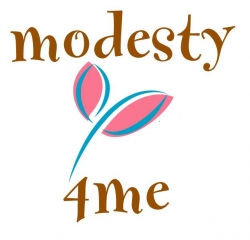 Tyler, TX, September 01, 2014 --(
PR.com
)-- www.modesty4me.com
Cindy Fowler took a simple idea and turned it into a growing online business.
Ms. Fowler, who worked as a saleswoman for 20 years for such phone companies as Southwestern Bell, SBC and AT&T, spent her first four years after retiring in 2008 working as a costume designer for the Tyler Civic Theatre.
With an art background from studying at The University of Texas at Arlington, she still does some costume design for APEX Entertainment. She said she has sewn all of her life, learning when she was 10 from her mother, whose skills she quickly surpassed. Ms. Fowler enjoys making fantasy costumes, such as the Mad Hatter and Humpty Dumpty.
Three years ago, Ms. Fowler, 63, came up with the idea for her business, Modesty4Me, because of her daughter-in-law, who is Pentecostal.
She discovered there was a niche not being filled for camisoles with a high neckline. After her daughter-in-law continuously tightened the straps to try to make her camisoles less revealing, Ms. Fowler went to work designing one that would better suit her. She loved it so much the women agreed it was a business idea, she said.
Ms. Fowler used her retirement funds to start the business, researching the clothing industry and e-commerce. She bought website software and hired a clothing production manager in Dallas, who takes care of the production and fulfills the orders. Her first production run was of 1,000 high neckline camisoles in 2011.
"And they sold," she said. "I was like, 'Wow, people are buying this.'"
Ms. Fowler's online business has since filled 2,500 orders from across the United States, as well as Canada, Australia, Spain, Sweden and Israel. She said a lot of her orders come from the Pentecostal communities in Texas and Louisiana.
She said women in some religious groups want to wear a camisole under something with a low neckline that offers more coverage. Since starting the business, she also has found customers who are cancer survivors or have cardiac scars who also like the higher necklines.
Ms. Fowler said she has been approached bywww.curediva.com, the official shopping site forwww.breastcancer.org, which offers her camisoles.
"It's another way for me to broaden my horizons," she said.
When she's not designing new camisoles and other clothing she plans to soon offer, Ms. Fowler volunteers for Court Appointed Special Advocates, or CASA.
She said she loves working with teenagers, and at the theater, she worked with privileged teens. With CASA, she will be working with teens who have been removed from their homes and face different challenges, she said, adding that she wanted to do something more meaningful.
Today, Ms. Fowler is welcoming a 15-year-old girl from China to live with her as an exchange student for the school year. She also paints children's faces at festivals all over East Texas.
"You have to keep busy when you're retired," Ms. Fowler said. "I don't know how I ever had time to work. This retirement is keeping me busy." www.modesty4me.com See more at: http://www.tylerpaper.com/TP-Business/203531/business-sense-sales-experience-helps-woman-run-modest-venture
Contact
Modesty4Me
Cindy Fowler
903-595-3204
www.modesty4me.com

Contact