American Diabetes Association (Savannah) and DonorCharge Launch ADA.Scan4Cure.com
Savannah based DonorCharge and the American Diabetes Association's Savannah area office launch a new program that makes it easier for small local businesses to give back!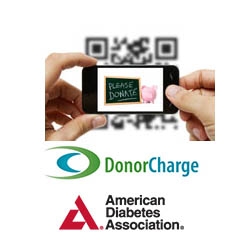 Savannah, GA, September 04, 2014 --(
PR.com
)-- DonorCharge and American Diabetes Association - Savannah area office, is pleased to announce the launch ADA.scan4cure.com.
Georgians are increasingly feeling the effects of diabetes as thousands of people suffer from the disease, and many others may have diabetes and not know it! It is estimated that one out of every three children in the United States will be directly affected by diabetes. That is why the American Diabetes Association's Savannah office is so committed to educating the public about how to stop diabetes and support those living with the disease.
The Scan 4 Cure service is aimed at making it easier for small merchants to "pay it forward" by donating only pennies when they sell.
"We often see larger establishments giving to charity, but for small or seasonal merchants there is definitely a void as there just aren't many options to make it easy for them to manage their own fundraising programs," said Joe Thompson, founder of DonorCharge. "Our Scan 4 Cure program tears down the barriers of participation buy enabling even the smallest merchants to donate pennies by handing out our custom QR codes."
Small merchants may signup for the service for free with no monthly fee, and support the American Diabetes Association by donating a few cents only when they sell at http://ADA.scan4cure.com
About DonorCharge:
DonorCharge (a service of Thompson Merchant Services, Inc.) is based in a Savannah GA. More info may be found at http://ADA.scan4cure.com
Contact
DonorCharge
Joe Thompson
912-596-1976
www.donorcharge.com

Contact