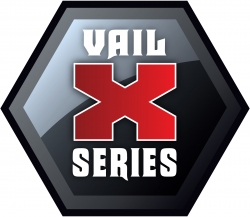 Overland Park, KS, September 12, 2014 --(
PR.com
)-- Vail ProductsTM X Series attachments will be featured in an episode of The Pursuit Channel's Mossy Oak Gamekeepers, airing September 23-25.
Vail ProductsTM X Series Mossy Oak GameKeepers Episode Preview airs the week of September 22nd on the Pursuit Channel "We Deliver the Outdoors" (Direct TV 608 & DISH Network 240).
A Full Episode featuring Vail Products X Series attachments is scheduled for broadcast in 2015 (specific date TBA).
The featurette - 'Products Designed for Serious Gamekeeping' - highlights
Vail ProductsTM X Series line of attachments for compact track and skid steer loaders. The attachments are high quality, heavy duty tools used to transform
land for effective wildlife and land management.
The episodes air:
Sept 23: Tuesday, 11AM EST/ 10AM Central
Sept 24: Wednesday, 9PM EST/ 8PM Central
Sept 25: Thursday, 5PM EST/ 4PM Central
Vail ProductsTM (a division of Hammersmith Mfg. & Sales Inc.) is the leading manufacturer of aftermarket ground-engaging construction equipment attachments and compact track loader/skid steer loader attachments.
Vail ProductsTM are designed for strength and durability to fit any land/soil condition, and are marketed through a worldwide network of O.E.M. and equipment dealers.
Hammersmith Mfg. & Sales Inc., Horton, KS, founded in 1964, is one of the nation's leading manufacturers of superior quality fabricated and machined products and services.