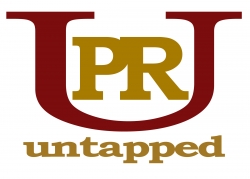 San Antonio, TX, September 26, 2014 --(
PR.com
)-- Untapped Public Relations (UPR) has been contracted by Project Angel Fares to manage all marketing and sponsorship efforts of the "Tap-Tober 5K Beer Run and Walk." The Tap-Tober 5K Beer Run and Walk will be on Saturday, October 18th, 2014, behind Maverick Park in San Antonio, TX.
After managing another successful Brews and Blooms craft beer festival at the San Antonio Botanical Gardens in San Antonio, TX, Untapped Public Relations is redirecting their event planning success to aid Project Angle Fares' fundraiser race.
This year, Untapped Public Relations has been a part of two successful craft beer festivals in San Antonio, Texas, called: Brews and Blooms. By partnering with the San Antonio Cerveceros, a 501(c)3 educational association, Untapped Public Relations established and grew the craft beer festival into 100% profitability in 6 months. UPR's marketing and event planning expertise has not only propelled Brews and Blooms margins, but also reaffirmed the San Antonio Cerveceros as innovators in San Antonio's craft beer and homebrew community.
"Brews and Blooms' success is not only a great victory for UPR, but also for the San Antonio Ceveceros and San Antonio," stated Jesse R Reyes, President and CEO of Untapped Public Relations. "Funds from the festival benefit the San Antonio Cerveceros and their mission to foster and grow San Antonio's craft beer community." Mr. Reyes added: "Working for Project Angel Fares continues the mutually beneficial goals of growing both organizations while aiding the community."
"Tap-Tober 5K Beer Run and Walk" is a five (5) kilometer race benefiting the children of Project Angel Fares. The 5 kilometer race is in conjunction with the San Antonio Current's Beer Festival on Saturday, October 18th, 2014, from 1:30 PM to 6:30 PM. Tap-Tober participants will be given event an t-shirt, a bottle opener race medal, and access to the participation tent for music and refreshments. Several sponsors have been secured, including the event's title sponsor: Big Hops Growler Station. For more information on "Tap-Tober 5K Beer Run and Walk", visit www.tap-tober5kbeerrun.com.
About Untapped Public Relations
Untapped Public Relations is a full service public relations agency created to generate cost-effective targeted marketing through grass roots efforts, community and media relations and social networking mediums. In addition, Untapped Public Relations will also provide organizations with fundraising efforts, program development, event planning and grant writing. This combination of cost effective marketing and fundraising is perfect for an expanding organization. For more information on Untapped Public Relations, visit www.untappedpublicrelations.com.