Toni G. HT Studios Gallery Opening Show 101, Vali Porter of Wiz Khalifa/ Rostrum Records Performing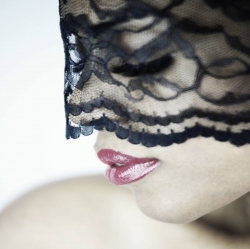 Hollywood, CA, September 30, 2014 --(
PR.com
)-- "Capture your time, Stimulate your sight, Tease your mind."- Toni G.
Toni G, Debut Gallery, Creative Director and photographer shot over 30 women for this show. Each of the woman have their heads covered in lace as she captured a tight frame of the hidden beauty in each of them. The woman each wore pantyhose as she captured a tight shot of the legs in different positions. Toni G. will hang all of the heads on one wall, and all the legs on another. The viewer then will try to figure out who's legs go with what face. Toni G. wanted to create a show that brought the viewer in tapping into more then just their sense of sight.
When: October 1st 2014
Red carpet starts at 7:00pm-7:45pm
Gallery exhibit begins 8:00pm-11:00am
The Gallery will be up for display through the 8th.
7303 Melrose Ave
Los Angeles, CA 90046
Featured artist:
Vali Porter: artist R&B Pop Artist signed to Wiz Khalifah /Rostrum Records
Live Astro: clothing designer from Brooklyn
Conway Bongo: Pop Artist painter from France.
Ayesha King : Pop Artist painter
Crystal Sea: local impressionist Painter
For all media and press inquiries please contact Lisathomas@lrtentertainment.com or ac@lrtentertainment.com or call 818-302-0110. http://www.lrtentertainment.com/wordpress/PublicRelations/
Media Contact
LRT PR
8183020110
ac@lrtentertainment.com
Contact
LRT PR
Lisa Thomas
818-302-0110
www.lrtentertainment.com/wordpress/PublicRelations/
Cell 818-441-3506

Contact