Bethany Garrity of the National Institute for Fitness and Sport Will Speak During the Indiana Employee Health and Wellness Summit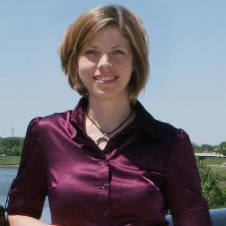 Indianapolis, IN, October 03, 2014 --(
PR.com
)-- Bethany Garrity, Director of Corporate Fitness Management at the National Institute for Fitness and Sport (NIFS) has been invited to speak at the Indiana Employee Health and Wellness Summit which will be held October 7-8, 2014 in Indianapolis, Indiana.
NIFS is a leader in the fitness industry and provides corporate fitness management services to companies across the country. Bethany leads a team of fitness center managers and health fitness specialists that provide staffing and programming for on-site fitness centers that are incorporated into businesses.
Bethany has over 15 years experience in the health and wellness industry and is focused on providing outstanding service for her clients. She is passionate about connecting clients to the right healthy living resources to ensure that they get what they need. Bethany has contributed to the expansive wellness arena through television appearances, volunteer work on grant-funded initiatives through the Indiana State Health Department, and through speaking at conferences locally and nationally. She is an
active blogger
and writes articles on corporate fitness staffing, operations, and evaluation. For more information on Bethany visit her profile on linked in at
www.linkedin.com/in/bethanygarrity/
.
The Indiana Employee Health and Wellness Summit is one of the state's largest conferences focused on workplace wellness. Professionals from diverse backgrounds and industries gather together to learn, network and collaborate about all things relevant to the 'How' and 'Why' of implementing sustainable wellness initiatives in the workplace.
To find out more about Fitness Center Management by NIFS, call (317) 274-3432, e-mail bgarrity@nifs.org or visit www.wellness.nifs.org. NIFS media contact, Trudy Coler (317) 274-3432, email tcoler@nifs.org.
National Institute for Fitness and Sport is a non-profit organization committed to enhancing human health, physical fitness and athletic performance through research, education and service.
Contact
National Institute for Fitness and Sport
Trudy Coler
(317) 274-3432
www.wellness.nifs.org
250 University Blvd
Indianapolis, IN 46202

Contact