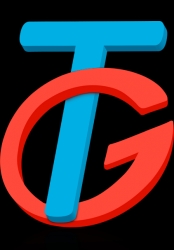 Clifton, VA, October 06, 2014 --(
PR.com
)-- CIO Review has announced the top 100 most promising Oracle Solution Providers. This year's list included Clifton, VA based TechnoGems, Inc., a provider that specializes in offering Custom Mobile Apps Development, Android application development and iOS application development for iPhone and iPad. Further, the firm enables expert services in creative design, development, project management, strategy and distribution.
TechnoGems, as one of the 100 Most Promising Oracle Solution Providers for 2014, has expertise in Oracle Fusion Middleware, MySQL, Oracle Location Services, Java, SOA, and Mobile application development.
"We work with MYSQL database, a part of Oracle as well. Most of our projects have some database components, and we are experts in incorporating several Oracle features including location services, mapping products and many others.
We are also exploring the Oracle Middleware Component," says Jean Meslie, CEO, TechnoGems.
TechnoGems works with Oracle customers and helps them integrate solutions that require cross platform integration from non-Oracle databases to Oracle database 11g/12c and Exadata.
"It is a great honor to be selected as one of the top 100 most promising Oracle Solution Providers for 2014," said Anita Selwyn, Vice President, Business Development, TechnoGems Inc. They have helped with Automatic Identification Technologies (AIT) for the Department of Defense (DOD), National Fire Incident Reporting System and Modernization of the Non-Disaster Grants system for FEMA, Modernization of the Automated Export System for Customs and Border Protection Agency. "With these expertise under our belt, we are ready to tackle the most challenging problems in Big Data, Mobile application development or data visualization," adds Ms. Selwyn.
For
more information
about database and mobile application development please contact (571) 482-9701 or email inquiries at technogemsinc dot com.
TechnoGems is focusing more on the mobile space, especially with respect to the mobile apps. In fact, many of their current approaches are based on strengthening the firm's presence in the mobile arena. TechnoGems is working on solutions geared to addressing the business needs of small business, as the company remains focused on enhancing the current products. In the upcoming years,TechnoGems plans to work towards making open source, Java application development, Android and iOS application development areas.