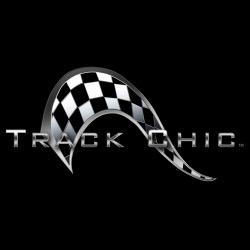 Atlanta, GA, November 05, 2007 --(
PR.com
)-- Track Chic®, www.TrackChic.com, is privileged to feature Pattie Petty, Wife, Mother, CEO and gentle heart, in Track Chic's Women behind the Wheels section this month. The spearhead behind the Victory Junction Gang Camp for seriously ill children, Pattie Petty's touch can be found everywhere at the camp. As CEO, Pattie is constantly at camp overseeing day-to-day operations.
When members of the NASCAR® community came together to honor NASCAR driver Kyle Petty and his wife Pattie, and present the inaugural North Carolina Children's Lifetime Legacy Award by Action for Children North Carolina, Pattie stated sincerely "Victory Junction is our labor of love. Camp is a magical place where children can leave behind their struggles to find joy, and we're honored to have been chosen as God's tools to bring such joy to people. We consider Victory Junction a living memorial to our son."
Marrying into stock car racing's first family wasn't as glamorous in 1979 as it is today. The jets, motor coaches, and material things so conspicuous today were not prevalent then. Typical race weekends involved Kyle's mother cooking all night Saturday, and because you were only allowed one parking pass at the race, they loaded ten to twelve people into a van and drove to the racetrack together. Racing families were discouraged from attending the races. It was a lonely and stressful time for Pattie, by then the mother of three young children: Austin, Adam and Montgomery Lee (Gummy). Money was tight; the Petty's lost their home in Randleman and they had to move into Pattie's father's house at Badin Lake for several years until they could get back on their feet.
But those early struggles bonded the Pettys into the tight family unit they are today. The tragic loss of son Adam in a racing accident May, 2000 united the family even more. Together, in Adam's memory, they started the Victory Junction Gang Camp, a year-round camp that serves children, ages 7 to 15, with a variety of health issues. Located in Randleman, North Carolina, the camp is built on 72 acres that were generously donated by Richard and Lynda Petty. Victory Junction Gang Camp has a racing theme with the all sights, sounds, look and feel of a race track.
Each summer, children suffering from similar medical conditions including heart, lung and kidney disease, spina bifida, HIV, cancer, burn survivors, neurological disorders, and a host of others, gather to kick back, relax and have some fun. The camp offers traditional activities, including horseback riding, boating and fishing, arts and crafts and others, as well as NASCAR related program areas.
The Victory Junction Gang Camp is a member of the Association of Hole in the Wall Gang Camps founded by Paul Newman and is free to children and their families. The camp operates solely on the donations of individuals, corporations and foundations. The generous donations of many and the tireless efforts of the warm and caring staff make the camp a memorable experience for thousands of children.
It's Pattie's motherly touches that make the children's visit to the camp so special. While at Victory Junction, each camper sleeps in a bed that is covered with a hand-made quilt. They also take home a hand-made afghan and a hand-made teddy bear.
With Victory Junction Gang's plans to serve almost 2,000 campers each year, that's a lot of bears and afghans. Currently the camp has a great need for checkered bears. The campers love them and the camp wants to make sure every camper will have one to take home.
Track Chic is privileged to support Victory Junction Gang's efforts and includes the pattern for their Teddy Bears in each membership kit. Theresa Earnheart, President, Track Chic stated, "Sometimes it's the smallest things, like Teddy Bears, that make the biggest difference. This is the meaning of Sisterhood. This is who we are. We are Track Chic."
Read more about Pattie Petty in Track Chic's: Women Behind the Wheels pages at www.TrackChic.com/wbw.
Track Chic® is the worldwide social membership, shopping, charity and news network for enthusiastic female racing fans of NASCAR®, Formula 1®, Motorcycle, Karting, Champ Car®, NHRA®, INDY Racing League®, IHRA®, SCCA ®, ARCA®, Dirt Track, etc., that share their passion for Speed, Style and Sisterhood.
###