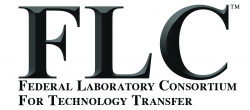 Washington, DC, November 24, 2014 --(
PR.com
)-- The Federal Laboratory Consortium for Technology Transfer (FLC), a nationwide network of federal laboratories that cultivates best-practice strategies for advancing technology transfer (T2) from the laboratory to the marketplace, today announced the launch of
FLCBusiness
, an interactive business resource tool.
In his Presidential Memorandum - Accelerating Technology Transfer and Commercialization of Federal Research in Support of High-Growth Businesses, President Obama called for the acceleration of our nation's T2 efforts. The effort continues as part of the Lab-to-Market Cross-Agency Priority Goal. This emphasis illustrates the importance of T2 in maintaining the competitive edge of U.S. private industry by leveraging federal resources. A key component of this strategy, FLCBusiness delivers an interactive tool to help U.S. industry understand the capabilities and availability of resources at federal laboratories and the many potential partnership opportunities.
FLCBusiness will aid business development by providing an all-inclusive search database that shares information about federal lab capabilities and know-how, facilities and equipment available for public and private utilization, lab-specific programs, and funding opportunities. In response to the launch of this new tool, FLC Chair Paul Zielinski stated that "by housing all of this information on one dynamic site, the FLC is able to further its mission to bolster T2 and assist with the advancement of U.S. industry."
Developed in collaboration with member laboratories, business groups, and other national stakeholders across the country, FLCBusiness is an innovation that answers the President's call to strengthen commercialization efforts. In explaining the FLC's urgency to respond to the interest of both the Administration and Congress in cross-agency lab-to-market initiatives, former FLC Chair Mojdeh Bahar stated, "We [the FLC] wanted to step up to the plate and provide a collaborative environment for industry to search and find vital information about federal laboratory resources available for industry use. This tool is the missing piece to the T2 puzzle for many businesses."
With the cooperation of federal labs across the country providing their leading-edge resources, any business will now have the ability to "one-stop shop" along the avenue of innovation. With both public and private sectors experiencing shrinking budgets, FLCBusiness could not have arrived at a better time. The tool has the power to progress businesses, industry, and federal labs into an innovative and economically beneficial industrial future for our nation.
For more information about FLCBusiness, go to
www.flcbusiness.com
.
About the Federal Laboratory Consortium for Technology Transfer (FLC)
Organized in 1974 and formally chartered by the Federal Technology Transfer Act of 1986, the FLC is a nationwide network of approximately 300 federal laboratories, centers, parent departments, and agencies that establishes strategies and opportunities for linking laboratory mission technologies and expertise with the marketplace. To accomplish their mission of assisting with the movement of innovative federal research and development into the U.S. economy, the FLC provides various resources from training to regional and national meetings so its members can obtain the resources they need to achieve successful technology transfer. To learn more about the FLC and its mission, visit its website at
www.federallabs.org
.
About Universal Technical Resource Services, Inc. (UTRS, Inc.)
For more than fifteen years, Universal Technical Resource Services, Inc. (UTRS) has provided Management Support Office services to the FLC. Headquartered in Cherry Hill, N.J., and with offices throughout the U.S. and internationally, UTRS provides a wide range of leading-edge scientific, engineering, information technology and communications services to the public and private sectors.
Media Contacts:
Paul Zielinski
NIST Technology Partnerships Office
301.975.4980
paul.zielinski@nist.gov
http://www.nist.gov/tpo