Special Offer for Trauma Professionals: Fee-Free Advertising on MyPTSD for 2015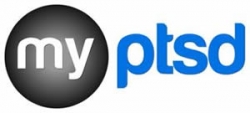 Los Angeles, CA, December 03, 2014 --(
PR.com
)-- MyPTSD.com--the worlds largest online community dedicated to Post-Traumatic Stress Disorder (PTSD), its associated trauma, and its effects--is releasing a therapist directory for its reader base in early 2015.
This unique opportunity for trauma therapists will offer free exposure to MyPTSD's global community, which comprised over two million readers affected by trauma globally in the past fiscal year.
MyPTSD invites all therapists who provide trauma therapy and related therapeutic services to those with PTSD, their spouses, and associated comoribid disorders to advertise their therapeutic business for early listing in our free directory for 2015.
Each listing will be afforded its own page where a therapist can publish a photo of themselves or their company, services provided, other information about your company or qualifications, and full contact details to best serve the distinct needs of our expansive community.
The directory will be categorized by geographic location, maximizing exposure to listings for those seeking trauma therapy locally. All listings will be attached to a free registered account, giving full self-management to each professional to tailor accounts for their dynamic services.
MyPTSD is a well-established online community that was founded in 2005 and has garnered the largest community of those afflicted by trauma in the world. The site has attracted a loyal user base of those looking to heal from trauma and manage PTSD. Users are interested in a wide range of therapeutic modalities and are dedicated to moving forward with the help of trauma professionals.
To get your free listing as a therapist,
fill out the form
. You can do so as a guest or registered member.
Contact
MyPTSD
Anthony Parsons
+61400600008
https://www.myptsd.com

Contact