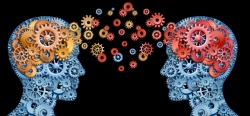 Los Altos, CA, December 03, 2014 --(
PR.com
)-- Verix Inc., a leader in analytical solutions for commercial operations in the life sciences market, today announced its Analytical Story Generator for collaborative sharing of key insights based on complex business data. It is now easier than ever for Pharma Sales Managers to review sales performance, present status to various stakeholders including management, collaborate on predicaments and consult with their peers. Marketing can fine tune campaigns at any time, monitor success and generate business reviews automatically.
Business managers in the world of commercial operations have to scrutinize a multitude of influences to arrive at effective, educated decisions. To the aid of business executives come commercial analytics solutions that help collect, present, and analyze all the data that matters to boost sales effectiveness - all track and record relevant data and insight derived from it, in an attempt to create a coherent analytical story.
Verix Analytical Story Generator automates the process and leads to valuable correlations, causation, and insights, enabling users to save time on processing and analyzing data. It emphasizes unusual phenomena, creating a simple, concise story out of extraordinarily complicated information. The analytical story generated can be presented in various formats and shared easily with teams and management.
"Pharma Commercial Operations analytics are essential to deliver timely and relevant insights to executives and their teams. Whatever the challenge: new drug launches, improving sales force effectiveness or tracking of patients in specialty pharma, it's not only about data sets but rather presenting a cohesive story that can influence bottom line for the best," says Doron Aspitz President and CEO Verix.
About Verix:
Verix offers innovative cloud based analytic applications to streamline commercial operations in the Pharmaceutical industry. A must have solution for Sales, Marketing, Analysts, and Managed Markets users, in the field and back in the home office. Verix's analytic applications provide timely, focused, and relevant insights, anytime, anywhere – online, offline, and on mobile devices.
Combining external and internal data sources and utilizing patented HotSpots™ technology, Verix's rich library of analytic applications is used by thousands of daily users from Fortune 500 clients to quickly identify the highest return opportunities and reach profitable growth.
For more information about Verix, please visit:
www.verix.com
Follow Verix on LinkedIn: www.linkedin.com/company/verix
Follow @verix_inc on Twitter
For further inquiries, please contact:
Gili Keshet
T: +972-3-9012884
M: gili.keshet@verix.com