World's Largest Bitcoin Project Now Seeking Venture Capital
CurrencyEvolution.com, the world's largest Bitcoin project, is exiting stealth-mode today after twelve months of strategic acquisitions and development and officially seeking venture capital funding.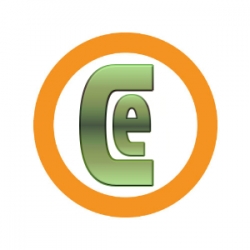 Cincinnati, OH, December 04, 2014 --(
PR.com
)-- "December 7th will mark the one year anniversary of the chicken-scratched napkin that birthed the project and we're approaching a point now where we can not go any further without a strategic investment or partnership," said CurrencyEvolution's founder Niko Younts.
"Our exclusive goal is to bring Bitcoin to the masses on a global scale. While we recognize our conceptual digital blueprint is an ambitious one, we also fully comprehend the unparalleled opportunity and value of what we have created to date," added Younts. "Bitcoin venture capital funding has recently surpassed the $400MM milestone and we're looking to add our name to the history books as an early adopter and global marketing contributor."
At the core, CurrencyEvolution.com is an incubator, fund, and portfolio of intellectual property. The aim of the project is to promote Bitcoin to 140 countries worldwide by leveraging our 140 geo-targeted premium domain assets. (e.g., GermanyBitcoin.com, JapanBitcoin.com, KenyaBitcoin.com, AustraliaBitcoin.com, UkraineBitcoin.com, etc.). In addition, they are seeking to develop standalone advertising platforms with their two industry-defining premium brands; BitcoinWallets.com and BitcoinExchanges.com which can be accessed via a global point of entry via BitcoinNetwork.com. Finally, to diversify, they have released an alpha version of the world's first video-only platform exclusively for Bitcoin in their CoinPress.TV brand that showcases more than 300 Bitcoin videos from around the world.
"After selling BitcoinWallet.com for $250,000 in Q1 we took a hard look at the global Bitcoin Phenomenon and made a strategic decision to triple-down on our research, investments, and enthusiasm in an attempt to really make a difference and capitalize on the opportunity to become the digital leader in the space. With our investment portfolio showcasing 150 Bitcoin websites and more than 1,000 generic Bitcoin domain assets, our holdings represent a global, intuitive, and authoritative branding play with highly-targeted web traffic which equates to a timeless competitive advantage. We are currently organizing future budgets and marketing initiatives while evaluating our options to partner, incorporate a white-label solution, or build a proprietary backend. We encourage all interested parties to contact us," said Younts.
About Bitcoin
Bitcoin is an innovative global payment network and a new type of money. Bitcoin, is a revolutionary advancement in computer science that is a proving to be a fundamental shift in global financial technology and financial inclusion. Bitcoin is a distributed and decentralized network that enables digital peer-to-peer value transfer (bitcoins) for the first time in human history. With no central authority or banks; managing transactions and the issuing of bitcoins is carried out collectively by the network. Bitcoin is open-source; its design is public, nobody owns or controls Bitcoin. Through many of its unique properties, Bitcoin allows exciting uses that could not be covered by any previous payment system. It doesn't cost anything to start accepting Bitcoin and there are said to be more than eight million bitcoin wallets - a figure that is growing month-over-month worldwide.
Who Accepts Bitcoin
DELL, DISH, PayPal, Square, Intuit, Expedia, Overstock, Wordpress, Virgin Galactic, Wikipedia, TechCrunch, Bloomberg, Zynga, Reddit, Tesla, Tigerdirect, Newegg, Sacramento Kings, 1-800-Flowers, Gyft, American Red Cross, CheapAir, Shopify, and more than 100,000 others.
Contact
currency evolution
Niko Younts
1.513.225.4757
currencyevolution.com

Contact