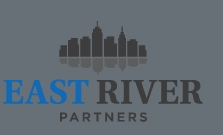 New York, NY, December 18, 2014 --(
PR.com
)-- Jody Kriss, Principal and Co-Founder of East River Partners, LLC announced the launch of the company's new website,
www.eastriverpartners.com
.
The website offers a wealth of information useful to both current and prospective customers alike. ERP's new site has an improved interface, making it not only easy to navigate and intuitive, but aesthetically pleasing and as well—providing a glimpse into the beauty of ERP's properties in both Brooklyn and Manhattan.
Principal Jody Kriss's Comments
In regards to the new site, the company's Principal Jody Kriss said, "I am excited about the new website. The new site provides buyers as well as investors a wealth of information that goes well beyond simply providing a property's address or a fund's generic overview."
For anyone who is in the market to find an exceptional property in one of the New York City neighborhoods with a demand-heavy and supply-constrained dynamic, or investors seeking a fund with outstanding returns, visit www.eastriverpartners.com.
For additional information, contact Jody Kriss at 212-769-8965 or jkriss@eastrp.com.
About the Company
The company's headquarters is located at 600 Madison Avenue 3rd Floor, New York, NY, 10022. East River Partners, LLC acquires and develops residential properties in highly desirable neighborhoods. The firm is led by Jody Kriss and Joe Cohen. The firm is currently focused on developing family-friendly residential projects inspired with modern amenities and historical architecture in highly desirable brownstone Brooklyn and Manhattan neighborhoods.
www.facebook.com/EastRiverPartners
www.youtube.com/user/EastRiverPartners
www.linkedin.com/company/east-river-partners-llc