Hand Sanitizer Manufacturer Responds to MRSA Outbreak; Soapopular Brand Reaches Out to Schools Throughout the US
MGS Soapopular, an affiliate of Mata Global Solutions and the exclusive United States distributor and marketer of Soapopular brand hand alcohol-free sanitizer products extends nationwide offer to schools systems and day care facilities throughout the United States to help protect against MRSA.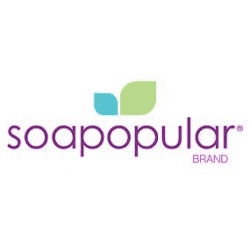 Fairfield, CT, November 09, 2007 --(
PR.com
)-- In connection with widespread reports of MRSA-related outbreaks in schools throughout the country, MGS Soapopular, the exclusive US distributor and marketer of Soapopular brand alcohol-free, foaming hand sanitizing products, announced a special program encouraging schools and day care facilities to contact the company to receive free case(s) of its alcohol-free hand sanitizer products.
In an open letter distributed to news media outlets throughout the country, the company also called upon the US Centers for Disease Control (CDC) and public officials to update their recommendations on hand sanitizer products that should be used when washing with soap and water is not readily convenient.
According to a spokesperson for Connecticut-based MGS Soapopular, "CDC recommendations, first published in 1996, are the primary source for those seeking guidance on best hand hygiene practices. While admirably recommending frequent hand washing with soap and water as the primary means of protecting against easily transmitted germs and viruses such as MRSA, the CDC, and in turn all other public officials emulating their recommendations, remain outdated by advising that alcohol-based sanitizer gels should be used as a secondary means of protection, but fail to caveat the risks and dangers associated with these product and make no mention of alternative products introduced to the marketplace in the twelve years since these guidelines were published.
Notwithstanding the small print within CDC's 50-page guidelines that caution against alcohol-based hand sanitizers in certain settings, the fact that it promotes this type of product in the first page of its policy statement fails to adequately inform people that alcohol-based products are widely known to introduce potentially serious side-effects, and more importantly, that during the past several years, a number of safer, and equally effective alcohol-free products have been introduced to the marketplace."
In its statement to the media, the company pointed to a 2006 report by the American Association of Poison Control Centers highlighting more than 12,000 cases of child-related alcohol poisoning directly attributed to alcohol-based hand sanitizers and gels. That report, coupled with increasing findings that alcohol-based products introduce potentially serious side effects, and growing concerns about product flammability have prompted schools, licensed day care facilities and even universities to outright ban these products.
Stated Jay Beckman, a senior executive of MGS Soapopular. "We're passionate about the quality of our product, and we're determined that alcohol-free is the most logical and most pragmatic hand sanitizing alternative. We're ready to put our resources into your hands, and we invite any official school administrator or licensed day care facility to contact us via our website, or our toll free hotline and receive complimentary case(s) of Soapopular® alcohol-free hand sanitizer for use throughout their organizations. At the same time, we invite all proactive national corporations or local businesses to work with us in sponsoring the delivery of dispenser-based, alcohol free hand sanitizing solutions to schools in the communities that you serve."
Information about this proposal and how to contact the company can be found at http://www.SoapyUSA.com or by calling 888-703-7941
###
Contact
Mata Global Solutions
Jay Berkman
203 255 0034
www.soapyusa.com

Contact
Multimedia
An open letter from MGS Soapopular addressing the nationwide concerns about MRSA outbreaks in schools across the United States, and precautionary hand hygiene and hand sanitizer solutions that should be used.