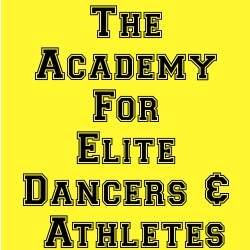 Reston, VA, January 01, 2015 --(
PR.com
)-- The Greater Washington Dance Center (GWDC) (GWDanceCenter.com) will be launching its comprehensive instructional program, The Academy for Elite Dancers & Athletes (theacademyeda.com) for Fall 2015 enrollment. The Academy EDA, and the Greater Washington Dance Center, integrate an individualized academic curriculum with a fully professional dance program answering the need for balance between high-level academics and high-level dance training. "I'm tired of seeing stressed out, exhausted dancers all of the time. It doesn't have to be this way and it certainly is not constructive on any level. We are condensing the school day from seven hours to four and giving the students the time in the studio they need to become top-level dancers. The bonus is they are done with academics and dance by five!" says Gretchen Vogelzang, Director.
But the Academy isn't just for dancers. "It became clear that there are many, many athletes who need the same flexibility in their schedule, and the additional time to pursue their passion," says Vogelzang. Athletes who join the Academy will benefit from the shortened school day, flexibility for competitions and seminars in subjects like nutrition, injury prevention and sports psychology. "We are interested in creating intelligent athletes – athletes who truly understand their bodies and how to maximize their physical and mental potential."
The Academy EDA is a college preparatory environment that meets and/or exceeds state and national standards, leading to success. In partnership with the award winning, fully accredited K12 International Academy, The Academy EDA's academic program is individually tailored to our students' needs - more than 100 courses, including a full range of core curriculum, advanced placement, honors classes, electives, world languages, and college prep courses.
"It was after careful consideration that we decided to partner with K12 International Academy as the academic provider," announced School Director & Founder, Gretchen Vogelzang. "The Greater Washington Dance Center in partnership with K12 has created a unique, flexible, unparalleled, academic model structured for the student to physically and academically compete at an elite level. Nothing like that exists in the Northern Virginia area," according to Vogelzang.
K12 International Academy, listed on the NYSE: LRN, is the nation's leading provider of technology-powered individualized solutions for students from kindergarten through high school, and sees the partnership with Greater Washington Dance Center as a perfect combination of the traditional classroom and a highly flexible academic program. Nathaniel A. Davis, Chairman & CEO of K12 Inc., "As K12 continues to lead the transformation to technology based individualized learning, we see partnerships like the one with the Greater Washington Dance Center as a wave of the future of education. We're pleased to be moving in this direction with such a progressive institution of dance and education."
K12 International Academy has undergone review and has been accepted by the NCAA as approved for students to use in meeting eligibility standards to play Division I and II collegiate athletics. The AP courses are listed as approved by the College Board to carry the Advanced Placement title on transcripts. This information can be verified by visiting:
http://fs.ncaa.org/Docs/eligibility_center/Quick_Reference_Sheet.pdf
http://www.icademy.com/sites/www.icademy.com/files/b2c_course_listing_icademy_high_school_1410.pdf
About Greater Washington Dance Center
The Greater Washington Dance Center, was founded by Gretchen Vogelzang, who has been teaching dance for 34 years in both California and Northern Virginia. Ms. Vogelzang applies the finest methods of teaching supported by solid kinesiological understanding to assist young dancers and adults achieve their greatest potential. The Greater Washington Dance Center offers exceptionally qualified teachers who are ready and waiting to help dancers embrace their individual dancing goals. GWDC offers private and group instruction, and host a wide variety of times and class options, including Saturdays. For more information, please visit
www.gwdancecenter.com
& The Academy for Elite Dancers & Athletes (
theacademyeda.com
)
About K12 Inc.
K12 Inc. (NYSE: LRN), a technology-based education company, is the nation's largest provider of proprietary curriculum and online education programs for students in kindergarten through high school. Using 21st century tools to prepare 21st century students, K12 provides a new choice for students to learn in a flexible and innovative way, at an individualized pace. K12 provides curricula and academic services to public and private online schools and districts, traditional classrooms, blended school programs, and directly to families. K12 is accredited through AdvancED, the world's largest education community. Additional information on K12 can be found at www.K12.com.