Weidlinger's Dr. Mohammed Ettouney Receives National Institute of Building Sciences Honor Award
Ettouney was recognized for his "exceptional contribution to the nation and the building community."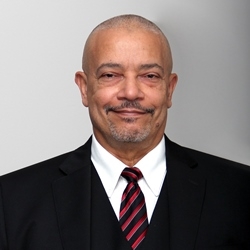 New York, NY, January 10, 2015 --(
PR.com
)-- Dr. Mohammed Ettouney, of Weidlinger Associates, Inc., received the National Institute of Building Sciences (NIBS) Honor Award in recognition of his "exceptional contribution to the nation and the building community." The award was presented during the institute's annual awards banquet on Thursday, January 8, 2015, as part of "Building Innovation 2015: The National Institute of Building Sciences Conference and Expo" in Washington, DC.
Each year, the NIBS Honor Award is presented to an individual or organization that has provided outstanding service to the institute, the building community, and the nation, and whose contributions have supported the mission, objectives, and goals of the institute.
"I am extremely grateful to my peers in the building community for selecting me to receive this prestigious award," said Ettouney. "My involvement with the institute has been a source of great satisfaction, allowing me to interact with friends and colleagues in the industry who share my passion for improving the security of public buildings."
Ettouney has been active in NIBS for more than 12 years. He currently serves on the board of directors of the institute's Multihazard Mitigation Council and is a past member of the editorial board of the institute's Journal of Advanced and High-Performance Materials (JMAT). He was recognized, in part, for his contributions to four projects on which he collaborated with the institute:
The U.S. Department of Homeland Security, Science and Technology Infrastructure and Geophysical Division (DHS S&T IGD) Advanced Materials Database
The Advanced Materials Database is a web-based data repository developed under NIBS management to promote the use of advanced materials for cost-effectively increasing the security of infrastructure. Its functions include providing organized descriptions of advanced materials; assistance in establishing interactions among security designs, energy savings, and sustainability; help in utilizing advanced materials in emerging paradigms such as performance-based engineering; and assistance in applying for U.S. Safety Act Approval for newly developed materials.
Owner Performance Requirements Tool (OPR)
Developed by NIBS in partnership with DHS to address high performance-based design for the building enclosure (HPBDE), OPR is an online software tool designed to help building owners evaluate the feasibility of new construction projects. The tool provides a previously unavailable resource for selecting and documenting performance goals for a project. By helping planners to analyze a range of performance objectives early in the planning process, it allows them to optimize their investments in security, safety, energy conservation, environmental footprint, and durability, in addition to evaluating risk and resilience.
Integrated Rapid Visual Screening (IRVS) for Schools
Ettouney worked voluntarily with DHS, representatives from the Connecticut School Safety Infrastructure Council, and other leading education and design organizations to support the development of IRVS for Schools, a methodology for quickly and effectively quantifying the risk and resilience of a school building or group of buildings. IRVS for Schools provides a means of estimating the likelihood of natural and/or manmade hazards, reducing a building's vulnerability, and minimizing the consequences of an event.
U.S. Veterans Administration Security Assessment
In association with NIBS, Ettouney led a Weidlinger team in performing security assessments of 85 Veterans Administration sites, including hospitals, administrative office buildings, and storage facilities. Weidlinger engineers evaluated blast and progressive-collapse vulnerability for a variety of structures and layouts, taking into consideration the envelope and structural components. The assessment focused on areas of particular interest, such as computer rooms, loading docks, public spaces, entrances and exits, and police and fire stations. A VA-supplied checklist was completed for each location, and suggestions were made for mitigation of vulnerabilities that were identified.
The National Institute of Building Sciences is a nonprofit, nongovernmental organization that brings together representatives of government, the professions, industry, labor and consumer interests, and regulatory agencies to focus on the identification and resolution of problems and potential problems that hamper the construction of safe, affordable structures for housing, commerce, and industry throughout the United States. Authorized by the U.S. Congress, the Institute provides an authoritative source and a unique opportunity for free and candid discussion among private and public sectors within the built environment. The Institute's mission to serve the public interest is accomplished by supporting advances in building sciences and technologies for the purpose of improving the performance of our nation's buildings while reducing waste and conserving energy and resources. For more information, click here.
Dr. Mohammed Ettouney is a Distinguished Member of the American Society of Civil Engineers (ASCE) and a fellow and past president of its Architectural Engineering Institute (AEI). He is a recipient of the Homer Gage Balcom lifetime achievement award presented by the ASCE's Metropolitan Section. He is the coauthor, with Dr. Sreenivas Alampalli of the New York State Department of Transportation, of Infrastructure Health in Civil Engineering, a two-volume technical treatise that defines the agenda for a holistic approach to infrastructure design, inspection, maintenance, repair, and decision-making. Ettouney is a licensed Professional Engineer and has been with Weidlinger Associates since 1984.
Weidlinger Associates, Inc., is a structural engineering firm that designs and rehabilitates buildings, bridges, and infrastructure and provides special services in applied science, forensics, and physical security. The firm, which employs about 275 full-time staff, celebrated its 65th year in 2014. It is recognized worldwide for its innovative and practical design solutions and for its long-term commitment to advancing the state of the art in engineering. Headquartered in New York City, the firm has branch offices in the United States and the United Kingdom. For more information, please see www.wai.com.
Contact
Weidlinger Associates, Inc.
Jaime Strohmenger, LAK Public Relations, Inc.
212-575-4545
www.weidlinger.com
Mollie Fullington, mfullington@lakpr.com

Contact