The Growth Potential of B.C.'s LNG Industry and ROI Land Investments Ltd. Unshaken in Spite of Oil Slump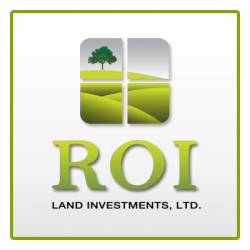 Montreal, Canada, January 23, 2015 --(
PR.com
)-- Despite a steep drop in global oil prices, 2015 is expected to be a big year for B.C's liquefied natural gas (LNG) industry. The future growth and investment potential of this industry remains strong as B.C. finalizes plans to move forward with several major LNG projects.
B.C. currently has 18 proposals for LNG export operations. One such project is the proposed development and operation of the West Coast Canada LNG (WCC LNG) Project at Tuck Inlet within the city limits of Prince Rupert. This project calls for up to five floating barges as well as onshore support facilities that will produce, store and then, transfer liquefied natural gas onto ships for transport. Six Provincial Environmental Assessment Certificates have also been issued for LNG projects including the Kitimat LNG project in Bish Cove. Furthermore, several pipeline benefit agreements with First Nations have been signed thus cementing the foundations for the construction of new pipelines that will be able to carry natural gas from inland B.C. to LNG facilities on the coast.
Rich Coleman, the Minister of Natural Gas Development, is confident that "We've done the work needed to enter the global LNG market and bring new revenues, jobs and economic security to B.C. residents." In a recent commentary, he stated that, "New drilling activity in our upstream sector demonstrates investors remain confident in B.C.'s long-term natural gas potential. One of our province's largest Crown land sales in history occurred near the end of 2014 with industry contributing over $209 million for exploration rights alone."
The B.C. government has established a competitive policy framework that has afforded large LNG companies and its investors much certainty and confidence in this growing industry. Amidst the current oil slump, B.C.'s continued involvement has been vital and it has ensured that B.C.'s LNG industry will continue to prosper in 2015.
Many investment management teams such as that of
ROI Land Investments Ltd
also see B.C.'s LNG industry thriving well into the future. Over 100,000 new jobs could be created over the next decade within the LNG sector. The continued growth and expansion of the LNG industry in B.C. is promising and it assures that many of B.C.'s smaller northern communities such as those in Kitimat and Terrace will continue to thrive, develop and grow.
"We have enough natural gas to help fuel our world for the next 150 years," Rich Coleman said in a January commentary. "I look forward to a remarkable 2015 as we reinvent a mature industry and turn a vast supply of natural gas into Canada's next economic success story."
Contact
ROI Land Investments Ltd
Phillipe Germain
1 (418) 780-3982
www.roilandinvestments.com

Contact