Indianapolis Firm VP Receives Fulbright Specialists Award
Steven E. Wallis, PhD, vice president of the Indianapolis-based Center for Evaluation of Science in Policy, has been selected to lead a Fulbright Scholars program this summer at the Leibniz Institute of Agricultural Development in Transitional Economies in Halle, Germany. Wallis' appointment was announced by the U.S. State Department and the J. William Fulbright Foreign Scholarship Board.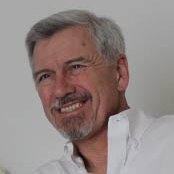 Indianapolis, IN, January 26, 2015 --(
PR.com
)-- Working under the auspices of the Council for International Exchange of Scholars (CIES), Dr. Steven E. Wallis, vice president of the
Center for Evaluation of Science in Policy
, will lecture and conduct workshops for graduate students, postdoctoral fellows, and research faculty. The aim is to guide the creation of better theories and policies, enabling higher quality research and practice in agricultural marketing, policy, and trade.
Workshop participants will bring theories and policies from various sources and perspectives within and across disciplinary domains. A key tool for this process is Integrative Proportional Analysis (IPA) - an innovative approach developed by Wallis for analyzing policy and a way to improve the policy process. IPA, derived from information and complexity theories, evaluates the logic structure of legislative bills, theories, and policies, thus guiding in creation of new policy, in improvement of those already established, and for forecasting the probability of a policy's achieving its stated goals.
Dr. Wallis is one of over 400 U. S. faculty and professionals who will travel abroad this year through the Fulbright Specialists Program. The Fulbright Specialists Program, created in 2000 to complement the traditional Fulbright Scholar Program, provides short-term academic opportunities (two to six weeks) to prominent U.S. faculty and professionals to support curricular and faculty development and institutional planning at post secondary, academic institutions around the world.
The Fulbright Program, America's flagship international educational exchange activity, is sponsored by the U.S. Department of State, Bureau of Educational and Cultural Affairs. Over its 60 years of existence, thousands of U. S. faculty and professionals have taught, studied or conducted research abroad, and thousands of their counterparts from other countries have engaged in similar activities in the United States. Over 285,000 emerging leaders in their professional fields have received Fulbright awards, including individuals who later became heads of government, Nobel Prize winners, and leaders in education, business, journalism, the arts and other fields.
For further information about the Fulbright Specialists Program, please contact FULSPEC@cies.iie.org or consult www.cies.org.
Contact
Center for Evaluation of Science in Policy
Franklin D. Nash, MD
877.270.1812
http://www.scipolicy.org
Founder and President
7500 Hoover Road
Indianapolis, IN 46260
Cellular: 412.999.2557

Contact