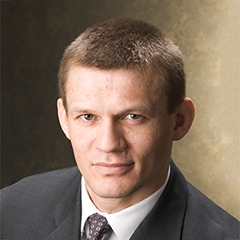 New York, NY, February 02, 2015 --(
PR.com
)-- International engineering firm Weidlinger Associates, Inc., announced the introduction of WAimat Suite, a trio of powerful, interrelated software modules designed to predict ductile fracture, creep, and fire-induced deformation and failure in large-scale metal structures. The official WAimat website was launched concurrently, featuring detailed descriptions of the software's capabilities, sample problems, and background information. An e-commerce site permitting direct download of the modules is under construction and will be launched separately in the near future.
WAimat Suite comprises two modularized tools (WAidam and WAifire) that integrate seamlessly into popular finite-element analysis applications, and one standalone program (WAimc2), which can be used with other commercially available software programs that do not include the WAidam and WAifire modules. As a package, WAimat Suite enables researchers and engineers to determine the model parameters based on the measured properties of structural metals and use the calibrated material models (WAidam and/or WAifire) to analyze the effects of dynamic thermomechanical loads on a designated structure.
"As part of our long-term growth strategy, we are working with major software developers to incorporate WAimat modules directly into popular applications, so that when a license is sold for a program such as the Abaqus Unified FEA product suite from Simulia, WAimat will be included and marketed along with it as a complete package," said Senior Associate Dr. Pawel Woelke.
Given its wide range of potential applications, and the absence of any comparable commercial product, WAimat Suite promises to capture significant market share for the solution of engineering failure problems in a variety of sectors, including the navy, commercial shipping, and the aerospace, automotive, and oil and gas industries.
WAidam, the suite's fracture-prediction module, represents the cutting edge in ductile-fracture mechanics for large-scale, thin-walled structures. WAifire is able to evaluate structural capacity during and after fires, and is unique in its ability to predict both creep deformation and fast dynamic response to impulsive loads. WAimc2 generates the parameters that govern WAidam and WAifire (and other commercially available material models) by translating experimentally determined material properties for a given alloy into an input file that can be read by the modules. The predictive accuracy of WAimat modules has been validated through a series of stringent tests, demonstrating excellent correlation between real-world and simulation data. Each tool is available separately, or all three can be licensed together as a package.
Woelke leads a Weidlinger team exploring the rigorous science that is required for quantification of fracture initiation and propagation as it relates to safety and life-cycle sustainability. WAimat Suite is the culmination of more than 10 years of research amassed during Weidlinger's work for the U.S. Navy and performed in collaboration with leading academicians in the field of solid and fracture mechanics, including Dr. John W. Hutchinson, Abbott and James Lawrence Research Professor of Engineering at Harvard University.
WAimat modules are currently compatible with EPSA, FLEX, Abaqus, and DYNA3D; NESM (Navy Enhanced Sierra Mechanics) and LSDyna versions are under development. For more information, visit www.waimat.com.
Weidlinger Associates, Inc., is a structural engineering firm that designs and rehabilitates buildings, bridges, and infrastructure and provides special services in applied science, forensics, and physical security. The firm, which employs about 275 full-time staff, celebrated its 65th year in 2014. It is recognized worldwide for its innovative and practical design solutions and for its long-term commitment to advancing the state of the art in applied science and engineering. In the area of applied mechanics, Weidlinger maintains a rich portfolio of projects in specialized practice areas. Much of this work focuses on applied science R&D and software development to address challenging defense and industrial problems for clients in the U.S. Navy and, U.S. Air Force, as well as the aerospace and automotive industries. Headquartered in New York City, the firm has branch offices in the United States and the United Kingdom. For more information, please see www.wai.com.