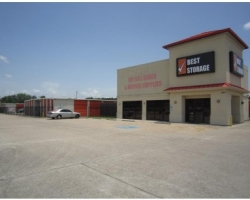 New York, NY, February 04, 2015 --(
PR.com
)-- Terrace Capital, a full service real estate investment bank, announces the origination of a $21.5MM mortgage on six self storage facilities located in Texas. The high leverage, CMBS financing provided funds for the acquisition of three facilities and refinance/restructuring of debt on three other facilities, owned by the same borrower. The non recourse mortgage had a 10 year fixed term, several years of interest only, with no personal guarantees. The financing broke new ground in the CMBS 2.0 market, shattering the previous debt yield record of 8%, with a new one of 7.6%.
The portfolio was comprised of approximately 3200 units, in metal buildings, located in six small cities throughout the state of Texas, with population levels as small as 3000 persons. The Terrace Capital team focused on the 15 years of self storage development and management experience the sponsorship had and was able to overcome the undersized markets, metal construction and the lack of fresh equity in the transactions to generate the high leverage deal.
According to a senior underwriter at Terrace Capital, "structuring 100% financing of an acquisition is virtually unheard of in the commercial mortgage world, though Terrace Capital was able to establish that the sponsor was acquiring the assets at a below market price. Terrace underwrote the true value of the facilities after careful market research which revealed growing local economies and strong NOI and occupancy trends at the subject properties. The principals of Terrace Capital have been financing self storage properties for such publicly traded industry giants as Public Storage, Extra Space and U-Stor-it for the last 20 years and are committed to expanding its self storage financing business."
Terrace Capital focuses on non-recourse, high leverage senior & subordinate debt and preferred equity with investments starting at $5MM on income producing retail, office, industrial, multifamily, self-storage and hospitality properties located throughout the continental United States.
The Firm is a leader in providing permanent mortgages and equity for wide range of real estate transactions.
For more information about Terrace Capital and the services it provides, go to www.terracecapital.com.