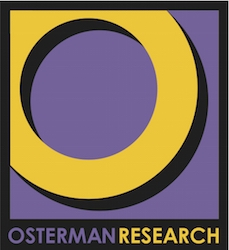 Seattle, WA, February 26, 2015 --(
PR.com
)-- Most organizations are struggling with the problem of too much electronic data: how much of it they have, what it contains, who has access to it, where it is currently stored, and how long it should be kept. In short, most organizations do not govern their information effectively.
The sheer volume of information, combined with the speed of its accumulation and the lack of effective management is at the root of the problem. This surplus of electronically stored information is driving up the cost of storage, raising the cost and risk of eDiscovery and regulatory compliance, negatively impacting employee productivity, and raising the prospect of major breaches of intellectual property theft and sensitive information.
Osterman Research has conducted an in-depth survey and produced a white paper -- The True ROI of Information Governance -- that focuses specifically on this problem. The white paper explores the origins of the "information problem" many organizations are now facing. Based on this understanding of the challenges caused by having too much enterprise information, the paper presents a detailed discussion of how to calculate your current information costs, as well as how to calculate an accurate estimate of potential cost savings based on the adoption of an information governance program. With estimated cost savings in hand, the paper then explores how to calculate ROI, NPV and BET investment measures to help guide your stakeholders in the approval process. The white paper can be downloaded
here
.
About Osterman Research, Inc.
Osterman Research provides timely and accurate market research, cost data and benchmarking information to technology-based companies. We do this by continually gathering information from IT decision-makers and end-users of information technology through in-depth surveys. We report and analyze this information through white papers and Webinars to help companies develop and improve the products and services they offer to their current and prospective customers. For more information, please contact us at www.ostermanresearch.com, at +1 253 630 5839, or connect with us on Twitter at @mosterman.