Dallas Singer-Songwriter Leona Lee Releases New EP "The Dawn"
The singer and songwriter known as Leona Lee has released her first EP, "The Dawn."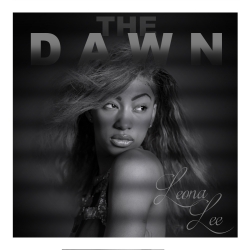 Dallas, TX, February 26, 2015 --(
PR.com
)-- The singer and songwriter known as Leona Lee is releasing her first EP, "The Dawn." The extended play will be published on her independent record label, Twelve 20 Records and is expected to drop around the world on March 14, 2015. Lee is also having an EP Release Party on the date of her release where she will be performing songs from her EP and releasing her third music video from the EP, 'Release Me.' Sleek, elegant, gracefully sung and full of rhythm and groove, Leona Lee's EP is a much-needed return to everything that is good about contemporary R'n'B.
Asked to name some of her most important music influences, the multi-faceted and multi-talented Leona Lee doesn't hesitate to reply.
"Definitely Beyoncé!" she exclaims, followed by a list of distinguished legends which includes Jhené Aiko, Michael Jackson, Boyz 2 Men, Brian McKnight, JoJo, Chris Brown, and Whitney Houston. True audiophiles will note that the thread connecting all these music artists is one of immaculate taste.
This is a key quality to the sonic experience of Leona Lee. Her musical accompaniment and danceable beats are spacious and unassuming, mellow and melodic, leaving her enough space in which to let her naturally sonorous voice truly shine. Her singing style is based on R 'n' B and pop motifs but also bears certain undertones of cool jazz.
Speaking of her start in music, Lee says, "I first began singing when I was nine. A James Brown song came on at my mom's wedding and I sung for the people who came. From there, my mom started getting me into music."
"My EP is made up of songs to get listeners more familiar with me and the kind of person I am," she writes. "I speak through my music so my EP tells you about me."
Leona Lee, who writes all of her music, is an actress, dancer, and model in addition to her considerable talents in music making. She is of Trinidadian, Venezuelan, and American heritage, and the middle child of five. She has been singing since the age of three and playing piano since she was five. She began her acting career the same year on the popular children's television show, "Barney and Friends."
"I feel like my music tells true stories about my outlook on life, and about other things that go on in my head," she writes. Two official music videos have been released on her official YouTube channel, 'Good Thing' and 'Why Do I Love You'. Fans of pop and R 'n' B should get in early.
For more information on Leona Lee, visit her website, www.leonalee.com. For Lee's EP Release Party details, visit thedawnep.eventbrite.com.
Amber Porter
Lead Press Release Writer
www.ellesentertaiment.com
Contact
Elles Entertainment LLC
Amber Porter (PR)
469-559-3124 or 214-952-9466
Ellesentertainment.com

Contact