Loans101 Announces Easier Mortgage Requirements to Help Home Buyers
After years of being boxed out of the housing market by tight regulations, more average Americans are able to qualify for mortgages thanks to easier rules.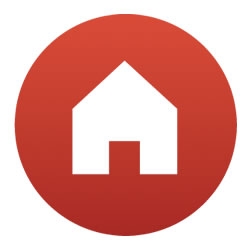 Houston, TX, March 10, 2015 --(
PR.com
)-- Loans101 Interactive Media is pleased to announce that more lenders are adopting new requirements that make it easier to get a mortgage. Led by new policy at home loan giants Fannie Mae and Freddie Mac, these
recent changes
allow applicants with smaller down payments and lower credit scores get approved for conventional loans. Not to be outdone, the Federal Housing Administration also lowered their monthly mortgage insurance rates by a half a percentage point, amounting to thousands of dollars in savings for future borrowers.
After the subprime mortgage crisis in 2008, mortgage rules immediately tightened and it became a lot harder for average Americans to buy a home. So many new requirements were imposed over the years that present-day applicants often find it impossible to get a mortgage without a pristine credit score and uninterrupted employment history. Fortunately, that trend is beginning to change.
"A large percentage of Americans have found themselves boxed out of the housing market due to strict, often redundant rules," said Spencer Llewellyn, Loans101's founder and executive manager. "First-time home buyers were recently at their lowest level in 27 years, and getting them back into the real estate market is a vital part of a sustained U.S. housing recovery."
Important recent changes include:
• 3% Down Conforming Loans - Late last year, Fannie Mae and Freddie Mac announced the availability of 97% loan-to-value conforming mortgages, which were retired several years earlier.
• .5% FHA Mortgage Insurance Cut - Soon afterwards, FHA announced a dramatic reduction to monthly mortgage insurance premiums for FHA loans, immediately placing them on a more competitive footing with the new 97% conforming loans. Most borrowers will see their FHA mortgage insurance premiums being cut from 1.35% to 0.85% annually, resulting in average savings of $900 a year.
• Reduced Waiting Periods After Bankruptcy - FHA recently reduced the waiting period for getting an FHA mortgage after bankruptcy from 2 years to 1 year. Fannie Mae and Freddie Mac soon followed suit, reducing the waiting period for getting a conforming loan after bankruptcy from 4 years to 2 years.
About Loans101.com
Founded in 2008, Loans101 provides fresh mortgage information, leading-edge tools and calculators and instant access to low interest rates for home loans and refinance. For additional information go to
www.loans101.com
.
Contact
Loans101 Interactive Media LLC
Spencer Llewellyn
1-877-828-4342 ext.3
http://www.loans101.com

Contact