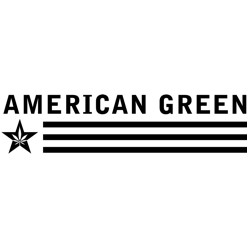 Tempe, AZ, March 06, 2015 --(
PR.com
)-- American Green (OTC: ERBB) announced last week that the final four machines from its initial run of 18 are shipping, thus allowing the company to activate and bring the ZaZZZ Network online. The final machine was spoken-for by Exhale Med Center in West Hollywood, California, the top-rated collective in Los Angeles according to Yelp (http://www.yelp.com/search?find_desc=Top+5+Cannabis+Dispensaries&find_loc=Los+Angeles%2C+CA.)
Patients of Exhale Med Center choose them for a variety of reasons including an excellent record of compliance with the state and local law, professionalism, commitment to customer service, community leadership, quality, selection, discount programs, incredible selection of edibles, low prices and more. Also, Exhale Med Center is a proud partner of California Vet Meds providing free medicine to our country's veterans.
"After years in the business we selected ZaZZZ and American Green as partners who can provide a great service through their technology but also provide support as a company who understands the cannabis industry. This is important to us and should be to all businesses looking to grow and expand. Choosing the right partners is key to survival and success," says Dimitry Muzychuk, managing partner at Exhale.
"California is an absolutely huge market on so many levels. Working with the premier collective there is a milestone for us," says Carl Kaiser, VP of Verified Vending at American Green. "ZaZZZ allows a collective's patients easy access to what they want, while freeing time for employees to assist with the absolutely necessary questions and concerns patients may have regarding product. It's a win for all concerned."
"We have learned and improved from all of our challenges," says Stephen Shearin, president of American Green. "If it were easy, it would be a crowded market, indeed. We are also have patent protection for ZaZZZ. As it is, we, as the solo pioneers in the consumer operated medical marijuana vending market and are making progress every day. At the same time, American Green ( ERBB) must insure that our company and products are 100% compliant. We recognize the need to tread very carefully through these waters. We'll take as much time as we need to satisfy ourselves and the communities with whom we work, but make no mistake -- this is happening."
In other news, ERBB president Stephen Shearin will join Eric Butz in the studio Sunday on Pot Stock Radio at 8:30PM Eastern. The live broadcast (and recorded pod cast) can be found at www.potstockradio.com/potstockradio-com-wpres-coo-american-green-stephen-shearin-live-studio/. Everything that can be discussed is on the table including the state of past joint ventures, Urban Hills licensed Nevada cultivation site, more ZaZZZ, the company's structure, the state of the Cannabis industry, and more.
Be sure to visit the company's website at americangreen.com and sign up for the company's email alerts to stay current on news.
For up to the minute updates you may also stay current with American Green by following on Twitter and Facebook.
Twitter: @American__Green (two underscores), or Facebook:https://www.facebook.com/americangreenusa
Notes About Forward-Looking Statements
Except for any historical information contained herein, the matters discussed in this press release contain forward-looking statements that involve risks and uncertainties, including those described in the Company's Securities and Exchange Commission reports and filings. Certain statements contained in this release that are not historical facts constitute forward-looking statements, within the meaning of the Private Securities Litigation Reform Act of 1995, and are intended to be covered by the safe harbors created by that Act. Reliance should not be placed on forward-looking statements because they involve unknown risks, uncertainties and other factors, which may cause actual results, performance or achievements to differ materially from those expressed or implied. Forward-looking statements may be identified by words such as estimates, anticipates, projects, plans, expects, intends, believes, should and similar expressions and by the context in which they are used. Such statements are based upon current expectations of the Company and speak only as of the date made. The Company undertakes no obligation to update any forward-looking statements to reflect events or circumstances after the date on which they are made.
About American Green
American Green (OTC: ERBB) (http://www.bloomberg.com/quote/ERBB:US) ERBB became one of the first publicly-traded technology companies in the world to address the burgeoning medical and now, legal adult-use cannabis industry. Beginning in 2009, the company has evolved over time and, last year, introduced the ZaZZZ machine for automated, age-verifying dispensing of cannabis-based and other adult-use medicines and products. The American Green mission is to emerge as a leader in the cannabis and industrial hemp industry. ERBB incorporates a Seed-to Sale business. This allows model allows American Green to capitalize on its extremely talented team of professionals and value-added companies and products. Designed to span cultivation, manufacturing and extraction, retail, and community outreach, the company strives to develop sustainable businesses, while increasing shareholder value, and awareness beyond our industries.
Contact:
Company and Contacts:
American Green, Inc.
Mr. Stephen Shearin
President
1221 W Warner Rd Suite 103
Tempe, AZ 85284
(480) 443-1600
stephen@americangreen.com
www.americangreen.com
American Green, Inc.
Investor Relations
Mr. Has Uyar
1221 W Warner Rd, Suite 103
Tempe, AZ 85284
480-443-1600 X555