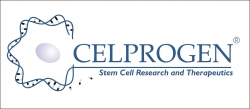 Torrance, CA, March 25, 2015 --(
PR.com
)-- Celprogen Inc., a leader in the Stem Cell Research and Therapeutics industry for the development of stem cell technologies for regenerative medicine, today announced that they have adult stem cell derived conditioned media containing stem cells growth components for the skin care regenerative products. These stem cell derived conditioned media have been utilized in skin care products for a decade. The adult stem cell derived conditioned media is approximately 90% as an active ingredient in regenerative skin care topical products. Celprogen manufactures these adult adipose and mesenchymal derived
stem cell conditioned media
which is serum free and devoid of all animal components in 2,000L-10,000L batch sizes for the cosmetic industry.
The present invention relates to culturing stem cells in animal free conditions has been developed and optimized by Celprogen utilizing single use bioreactor technology. The cosmetic industry has benefited from this technology for their regenerative skin care product lines. The topical application of these skin care products utilizing Celprogen's Stem Cell Derived Conditioned Media have been in the market for 10 plus years.
About Celprogen Inc.
Celprogen Inc. is a global Stem Cell Research & Therapeutics company which is developing a proprietary portfolio of unique therapeutics products and life science research tools that includes genetic engineering technologies, stem cell technologies for regenerative medicine, as well as bio-engineering products for tissue & organ transplants. Headquartered in Torrance, California, Celprogen is committed to the research, development, and manufacture of quality Stem Cell, Cancer Stem Cell and Primary Cell Culture products to serve our global community. Additional information about Celprogen is available at
http://www.celprogen.com
.
For additional information on the product line contact:
Jay Sharma
Phone: 310 542 8822
info@celprogen.com
www.celprogen.com