25-Year-Olds Revolutionary Organic Eye Cream Reaches Worldwide Success in Just Weeks
It instantly removes dark bags and circles from under the eyes, using no makeup or chemicals.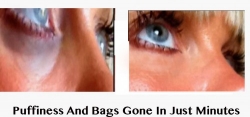 Los Angeles, CA, March 27, 2015 --(
PR.com
)-- Ryan Zamo has the organic skincare industry cringing with the worldwide success of his new organic skincare product "Banish," which has made him an international success within weeks. The 25-year-old CEO of Z Skin Cosmetics has created a groundbreaking new product that instantly removes dark bags and circles from under the eyes.
"I honestly didn't think much of Banish when I created it, I thought all eye creams did that, it literally took me about 15 minutes to produce the recipe," Zamo mentioned in his interview with us. Banish is 100% organic, chemical free and makeup free, making the unprecedented product one of the worlds most sought out products on the market right now.
Zamo was no stranger to organic herbal remedies growing up. He was always surrounded by plant life with a father from Budapest, Hungry and a mother who studied horticulture and plant biology. Ryan grew up, without knowing it, learning what would one day make him an international success. "I always thought they were a bit off, because if I burnt myself or was itching something, they'd run after me trying to rub me down with weeds from the backyard," the CEO explained.
His organic products were originally created to help Ryan Zamo win his battle over acne and hair loss. He quoted "I honestly just started making them because I was tired of trying everything under the sun and seeing absolutely nothing happening." With the help of his parents, Zamo sat down and designed a planned attack against his problems.
It's no question that his products work, he has already been featured on television, news shows, talk shows, radio shows, magazines and more, saying "People are fascinated because my products deliver fast results. Most of my products work instantly because I am highly impatient, I have ADHD and zero time to spend waiting for results."
Banish was created after his mother saw the results in his acne products and the potential of his future skincare endeavors. "Honestly, all my products were originally created because I needed them, or my mom told me I better make it for her. We both still use, and try to improve, every product everyday!" said the now world-renowned entrepreneur.
The award winning CEO also mentioned "I priced all my items to be affordable because I was tired of spending so much money on expensive products that never worked, and wanted to bring my high-end products to the world to enjoy." With the given success of Z Skin Cosmetics, it looks like this is just the beginning for this 25-year-old year old entrepreneur.
Contact
Z Skin Cosmetics
Ryan Zamo
973-851-8573
www.z-skin-cosmetics.com/apps/webstore

Contact