Minneapolis-Based MOTI Sports, Inc. Announces the Launch of Their Unique 3D Soccer Training Drill App Available in iTunes and Google Play Stores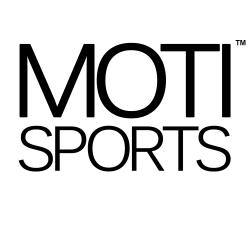 Plymouth, MN, March 28, 2015 --(
PR.com
)-- MOTI Sports released this week their unique 3D Soccer Training Drill app in both iTunes and Google Play stores. Designed to be used by youth coaches and less-experienced players, the app contains 12 3D animated drills that thoroughly demonstrates "how" a drill is performed instead of less-effective walk-through or marker-board instruction.
The app and drills were designed by Alan Merrick and MOTI Sports. Alan Merrick is a coach of the University of Minnesota Men's Soccer Club Team and was a former professional soccer player with the Minnesota Kicks. MOTI Sports is a Minnesota-based business specializing in videos and software that present sports instruction, training, and drills in 3D, immersive formats. Alan Merrick says: "once you go to 3D, you'll never use XXs and OOs; it's like a coaching clinic in your pocket."
The 3D animated drills in the app are presented from a variety of perspectives around the field, often more than twice, so that players learning the drill can visualize what the coach is expecting them to do as the drill progresses.
For more information please go to www.motisports.com/apps
About the MOTI Sports, Inc.:
MOTI Sports, Inc. provides, via 3d technology, unique coaching tools that enhance coaches' ability to teach, player's ability to learn, and enhancing the parents' ability to enjoy the game. MOTI Sports, Inc. has the patented 3D Coaching Simulation Tool, of which Version 2 will be available in 2015.
For more information, please visit: www.motisports.com
About the Alan Merrick:
Alan Merrick played soccer professionally for 17 years. 10 years in England with West Brom and 7 years in the United States with the Minnesota Kicks and 4 other NASL clubs, including the USA National Team. Mr. Merrick coached professionally with the Minnesota Strikers for 5 seasons, and has coached the University of Minnesota Men's Club Team for 15 seasons. He has also coached both the Minnesota State Men and Women Select Teams, and has as an astute knowledge of player development at the youth level.
For more information, please visit: www.kicksbest.com
Safe Harbor Language:
Any statements contained herein related to future events are forward-looking statements and are made pursuant to the safe harbor provisions of the Private Securities Litigation Reform Act 1995. Readers are cautioned not to place undue reliance on forward-looking statements. DigitalTown, Inc. undertakes no obligation to update any such statements to reflect actual events. For more information, please visit www.motisports.com.
Contact
MOTI Sports, Inc.
Gordy Thomas
612.584.0914
www.motisports.com

Contact