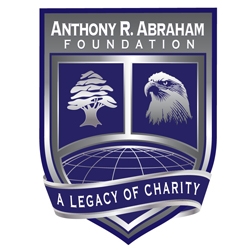 Miami, FL, April 15, 2015 --(
PR.com
)-- When competing in a triathlon to help children who are sick, any available advantage is welcome. For the athlete on crutches who came in dead last at last year's New York City Marathon, even more welcome.
Thomas G. Abraham, an emeritus board member of St. Jude's Children's Research Hospital, following in his father's footsteps who was an original founding member of the hospital, has organized a team of 18 athletes competing in the South Beach Triathlon on Sunday April 19th. Abraham and his team, who have raised thousands in sponsorship money for the iAM St. Jude Heroes Team, has a secret weapon that he hopes will not only assist with his performance, but should also attract attention.
Thanks to the great support of the Recon Instruments team, Abraham will be one of the first athletes ever to participate in the South Beach Triathlon with the new Recon Industries Recon Jet Smart Eye wear Heads-Up Display for Sports.
"When was the last time you could reach out to a Founder of a company and ask for support and get an immediate response?," asked Abraham.
"Thanks to Dan Eisenhardt the Recon CEO/Co-founder, the iAM St. Jude Hero Team will feature the technology at this year's race."
The technology-laden eyewear is packed with apps that monitor performance statistics, vital signs, course maps and more. Setting itself apart from other monitoring devices, the Recon Jet actually casts digital images in the users eyesight in real time, improving performance as well as safety.
"When running, or biking at high rates of speed, it becomes a safety issue if I were to take my eyes off the road, even for a second," said Abraham. "By using this new technology, I'm hoping to get a performance advantage, but this race is not about a win, more importantly, I hope the Recon Jet Heads-Up Display Sports Glasses will bring attention to our team raising money for St. Jude's, the Leading Catastrophic Children's Research Center In The World as well as send a loud and clear message that age has nothing to do with how one can participate and or contribute to making a difference."
Thomas has served on the Board of St. Jude Children's Research Hospital for over 25 years.
About Recon Jet:
Recon's Jet smart eyewear platform, originally designed for sports, is a stand-alone wearable computer with computing power equivalent to most smartphones on the market today. It includes a 1 Ghz dual core microprocessor, 9-axis sensor suite, on board HD camera with BT, BTLE, ANT+ and Wi-Fi communication protocols, all built into Recon's highly ruggedized hardware platform.
About St. Jude Children's Research Hospital
St. Jude Children's Research Hospital is leading the way the world understands treats and cures childhood cancer and other life-threatening diseases. It is the only National Cancer Institute-designated Comprehensive Cancer Center devoted solely to children. Treatments developed at St. Jude have helped push the overall childhood cancer survival rate from 20 percent to 80 percent since the hospital opened more than 50 years ago. St. Jude is working to increase the overall survival rate for childhood cancer to 90 percent in the next decade. St. Jude freely shares the breakthroughs it makes, and every child saved at St. Jude means doctors and scientists worldwide can use that knowledge to save thousands more children. Families never receive a bill from St. Jude for treatment, travel, housing and food—because all a family should worry about is helping their child live. To learn more, visit stjude.org or follow St. Jude at @stjuderesearch.
About Anthony R. Abraham Foundation:
Founded in Coral Gables, FL in 1976, Anthony R. Abraham Foundation seeks to make a difference in people's lives and foster positive change. When Anthony and Genevieve Abraham initiated the Anthony R. Abraham Foundation, they believed that when it comes to enhancing the quality of life, every person's efforts matter. The fact that the Foundation is going strong today shows how right these two visionaries were. After more than 30 years of charitable giving, the Abraham vision remains the same:
· To provide programs and services around the world to help people become self-productive and give back to their communities
· To ensure that no child is denied medical treatment due to a lack of insurance
· To provide education that breaks barriers
· To guarantee the continued research into the cure of catastrophic diseases
· To help raise the quality of life
Organizations that have benefited from the Abraham Foundation include St. Jude Children's Research Hospital, Camillus House (Miami), Big Brothers/Big Sisters (Miami), Doctors Without Borders, and Miami Children's Hospital, to name a few. For more info, visit www.abrahamfoundation.com