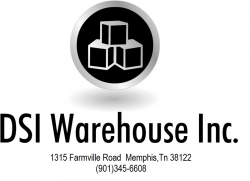 Memphis, TN, April 22, 2015 --(
PR.com
)-- The auditor has recommended DSI Warehouse Inc. for certification for the ISO 9001 : 2008 / No Design Certification audit completed on April 21, 2015.
Debbie Martin, President comments, "It is a great accomplishment for DSI Warehouse Inc., we have had many months of hard work to get to this point. I feel that our employees and customers will benefit from this certification for years to come."
Mary Dixon, CEO, comments, "It shows not only our employees DSI's commitment to quality but also those we serve. This is a great day for DSI Warehouse inc."