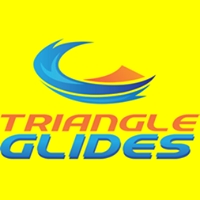 Raleigh, NC, May 07, 2015 --(
PR.com
)-- In conjunction with National Bike Month, Triangle Glides is launching the first electric bicycle tours in Raleigh, North Carolina, and the first tour in the nation featuring innovative Gocycle electric bicycles, a lightweight electric bike created by a former McLaren Formula 1 designer.
Electric bicycle tours offer an exciting new way to sightsee downtown Raleigh in an eco-friendly, fun and efficient manner, allowing guests to cover more ground than they could on a walking tour. Tours are led by a knowledgeable guide and include an equipment orientation. The three downtown Raleigh routes are 90 minutes to two hours in length, from $55 to $65 per person. Tours start on May 23.
Popular in Europe and Asia, electric bicycles - or e-bikes - are bicycles with an electric motor. Operators pedal and ride them just like a standard bicycle, but their quiet electric motor adds a powered boost to each push of the pedals, making riders feel stronger and more able to explore farther than on a manual bike.
"We're excited about bringing electric bicycle tours to the Triangle," said Todd Masinter, owner of Triangle Glides in Raleigh. "For such a tech-savvy area, I think our customers will really appreciate the sophisticated yet simple design of the Gocycle, and its ease of use. If you can ride a standard bike, you can ride a Gocycle."
The Gocycle electric bicycle comes with premium features such as hydraulic disc brakes, automatic predictive shifting, pedal torque sensing, programmable riding modes, and lightweight magnesium frame and wheels. For easy transport and storage, it also has a collapsible frame. The lithium-ion battery gets up to 40 miles per charge.
To book a guided electric bike tour, the Triangle Glides website provides a complete description of each tour and
convenient online booking
. Reservations are required.
Triangle Glides
is a Raleigh original since 2008, offering outdoor adventures with its narrated history-themed Segway tours, electric bicycle tours, themed walking tours and stand up paddleboarding lessons.