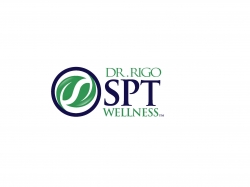 New York, NY, September 26, 2015 --(
PR.com
)-- Dee & Co Group presents a new doctor in Town.
Introducing Dr. Rigoberto aka Dr Rigo, the new Health & Wellness Guru that is taking the health industry by storm.
For over 25 years, Dr. Rigo has been actively involved in the Hispanic community, specifically through his nutritional consultations, radio programs on Univision Radio WADO AM & AMOR FM...his approach has been for his audience to live healthier lives, change bad habits, and by doing so, to insure a win-win for all. Today they continue that mission through their continual dialogue with their audience and providing information on Salud Para Todos website.
As a founding member of the Hispanic Health Professionals Association in New York, his passion for healthcare, and understanding the needs of his audience in addition to his medical background has led him to create a line of products that cater to his customers' needs and offer them unique, natural alternatives called Salud Para Todos/SPT WELLNESS.
Dr Rigo says, "Salud Para Todos/SPT WELLNESS, isn't just a product but an overall lifestyle and we are dedicated to helping consumers in their pursuit to be healthy, happy and live well. We want to align ourselves with people who feel just as deeply about good nutrition and living a well balanced life is an important part to rounding out our entire brand Salud Para Todos/SPT WELLNESS."
Salud Para Todos/SPT WELLNESS, created in 1987, is an innovative health and wellness company focused on the production and sale of preventative and ameliorating natural supplements. Salud Para Todos products are a unique and a proprietary blend of different herbs and minerals strategically combined to optimize health benefits of the client.
In addition to the production of the traditional blends and supplements, these innovative products are proven to be effective. The results are natural products that tackle illnesses and better serve the needs of the consumer. Dr Rigo wants to focus on educating consumers about the benefits of its products and changing overall perception of alternative medicinal supplements.
Dr. Rigo has launched a wellness campaign on his Salud Para Todos/SPT WELLNESS blog featuring healthy cooking, office exercise, quick meditations and overall lifestyle tips.
Dee & Co Group will be planning a series of Live Well at the SPT store. Get an opportunity to meet Dr Rigo at Salud Para Todos/SPT WELLNESS store promoting a healthy lifestyle by providing you with premium, all natural organic products of the highest quality for you and your family while at the new store located at 4791 Broadway, New York.