OTT Executive Summit Welcomes Encompass Digital Media CEO Chris Walters as a Featured Speaker
Trender Research, producers of the OTT Executive Summit (www.OTTexec.com), announced that Chris Walters, Chief Executive Officer of Encompass, a global leader in mission-critical media capture, process and delivery services, will be speaking at the Over-the-Top Executive Summit (www.OTTexec.com), to be held at the Westin Times Square on June 17. Walters will speak during a session entitled: "You Decide – The Top OTT Technology Trends in 2015."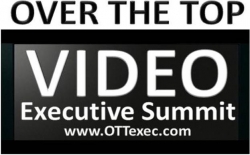 New York, NY, June 08, 2015 --(
PR.com
)-- Trender Research, producers of the OTT Executive Summit (www.OTTexec.com), announced that Chris Walters, Chief Executive Officer of Encompass, a global leader in mission-critical media capture, process and delivery services, will be speaking at the Over-the-Top Executive Summit, to be held at the Westin Times Square on June 17. Walters will speak during a session entitled: "You Decide – The Top OTT Technology Trends in 2015." The OTT Executive Summit brings together thought leaders in the industry to discuss how OTT is changing viewing behavior and Pay-TV business models. Speakers and attendees come from across the industry representing the worlds of television and film content, broadcasting, cable and telecom, advertising, and enabling technologies. In addition to the experts, the conference includes a "Trender Panel," or focus group of everyday people from various demographics. The event is also gamified, with the leading point-getter being awarded the "OTT Genius" trophy.
"The OTT Executive Summit gathers the top minds in the industry," said Brian Mahony, CEO of Trender Research and Founder of the OTT Executive Summit and Magazine (www.OTTexec.com/magazine). "We're thrilled to have a thought leader like Chris speak at the Summit."
"As the digital ecosystem continues to rapidly change the landscape of content delivery, the ability to be in the room with the industry's best and brightest minds provides unparalleled insight into the future of this agent-changing space," commented Walters.
In addition to the topics Chris Walters is speaking on, session titles include:
· "2015 OTT Industry Scan-- Assessment of Latest Deals, Strategies, and New OTT Services."
· "Millennials: A Driving Innovative Force in the Industry or Just a Phase?"
· "How to Build a Robust and Profitable OTT Ecosystem"
· "Monetizing Content and Advertising in a Post-Linear, Multiscreen World"
· "Video Distribution and Quality of Service-- Best Practices for Delivering OTT Content Across Both Managed and "Off-Net" Networks"
· "Search and Discovery and User Experience in the Age of Disintegration"
· "Battle of the OTT/OVP Platforms"
A focus group of everyday people from various demographics will also provide insights on their viewing habits. These include profiles such as "Chatty Tween," "Low-Tech Nana," "Too Cool for School," and "Multi-Tasking Mom."
About Encompass Digital Media
Encompass, a global leader in broadcast media capture, management and distribution services, owns and operates broadcast facilities in the United States, Latin America, Europe and Asia. Encompass serves the world's leading local, regional and global media companies, broadcasters and government end-users with customized, cost-effective and innovative solutions. The company's premier services include network origination/playout, central-casting for broadcast TV stations, video on demand processing services, media distribution (fiber and satellite), OTT streaming, government solutions and video production services/studios. For more information, please visit
www.encompass.tv
.
The OTT Executive Summit is a one day event and is open to executives across the industry. For more information or media inquiries, contact Brian Mahony, bmahony@OTTexec.com.
Contact
OTT Executive Summit
Brian Mahony
508-479-7254
http://www.OTTexec.com/

Contact