Track Chic: from Quarter Midgets to NASCAR Race Team Management
Shawn Burger, a Quarter Midget racer, and her family are featured in Track Chic's Women Behind the Wheels, www.TrackChic.com/wbw, section this month.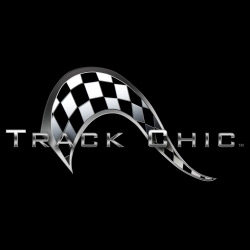 Atlanta, GA, December 03, 2007 --(
PR.com
)-- Track Chic, www.TrackChic.com, is privileged to feature Shawn Burger and her family in Track Chic's Women behind the Wheels section this month. Shawn, a petite but competitive former Quarter Midget racer, has learned a lot about herself during her years competing at her hometown track, "Bill Thomas Raceway", in Cumming, Georgia. As Shawn points out, "It's all about family, drive, determination, skill and independence combined with trust and dependence on friends and family to help you achieve your goals."
Indeed, that dependence was very evident when Track Chic recently visited the Cumming track as we watched Shawn's Mom, Alicia, join the other moms keeping score in the control booth each weekend. And dad, Tom, works tirelessly as the Crew Chief, Spotter, Financier, Mechanic and Pit Crew for both Shawn and younger sister, Nikki. Actually it was Nikki who first started racing and hooked Shawn. "Our parents were very supportive", Shawn says, "Dad was very smart about it. He took his time with us and taught us timing and patience."
Shawn finished 30th out of 150 at the "Mini Indy" Grand Nationals in Indianapolis, the week- long event where over 1,000 cars compete to qualify. This was a defining moment as Shawn looked towards her future and knew she wanted a career in motorsports. The skills, drive, and discipline she learned on the track are now sharply focused on becoming one of the first women to earn a Business Degree in Motorsports Management at Belmont Abbey College.
Near Charlotte, North Carolina, Belmont Abbey College seems an odd choice for the world's first four year bachelor's degree in Business with a concentration in Motorsports Management. Originally founded as a monastery and school by Benedictine monks in 1876, Belmont Abbey is still influenced by 20+ monks living and teaching on this quiet, picturesque campus. But school trustee, alumnus and racing enthusiast, H.A. "Humpy" Wheeler, pushed for the program. As president and general manager of nearby Lowe's Motor Speedway, "Humpy" Wheeler's reputation, respect, influence and connections ensured industry support. Yet it is a "Woman behind the Wheels", Motorsports Management Female Department Head, Dr. Tracy Rishel, who is directly responsible for driving this innovative program forward. Dr. Rishel holds three degrees from The Pennsylvania State University: a bachelor's and master's in business logistics as well as a doctorate of philosophy in operations management.
Theresa Earnheart, President, Track Chic asked Dr. Rishel, "Why a Motorsports Management program and why here?"
"Sponsors are paying $15-$20 million a year at the top NASCAR level and they expect professionalism and worldly, talented people to deal with. There are plenty of engineering opportunities at nearby colleges but Belmont Abbey is the first to offer a 4-year degree in Motorsports Management. My goal with this new position is to develop a sound program that graduates students with the business knowledge, professionalism, and skills needed by the industry," replied Dr. Rishel.
A tribute to the sport and all the parents who dedicate time to their children's passions, both daughters have chosen careers in motorsports. Shawn will no doubt reach her ultimate goal of managing a race team and Belmont Abbey's Motorsports Management Program is her starting grid for success. Nikki prefers the technical aspect of motorsports and will choose a technical career rather than business management or sports marketing.
Cheers to the thousands of parents trackside every weekend - win or lose - tirelessly supporting their children. They are obviously learning much more than to drive fast and turn left; but the skills, drive, determination and discipline that will serve them well in the future and a FASTRACK to success.
Read more about Shawn, her family and Belmont Abbey's Motorsports Management Program in Track Chic's: Women Behind the Wheels pages at www.TrackChic.com/wbw.
Track Chic® is the worldwide social membership, shopping, charity and news network for enthusiastic female racing fans: from Quarter Midgets to NASCAR®, from Karting to Formula 1®, Motorcycles, Champ Car®, NHRA®, INDY Racing League®, IHRA®, SCCA ®, ARCA®, and Dirt Track, that share their passion for Speed, Style and Sisterhood.
###
Contact
Track Chic, Inc.
Theresa Earnheart
1-678-534-8572
www.TrackChic.com
3535 Peachtree Road, Suite 520-237
Atlanta, Ga. 30326

Contact