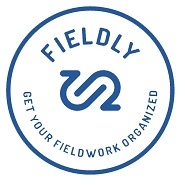 Toronto, Canada, July 25, 2015 --(
PR.com
)-- The Swedish, multi-award winning SaaS company Fieldly, has just closed a USD 640k seed round and is now poised to service the needs of every size and type of construction company on a very large scale.
The investment comes primarily from a Swedish business angel, Lars Dahlén, whose background and combined influences from technology companies like Sony and Ericsson and practical experiences from a family owned construction company (that is also a user of Fieldly) make this investment a perfect match for Fieldly. The capital will be used to sustain Fieldly's swift momentum in Sweden while preparing for a broader international expansion throughout North America.
Fieldly pre-launched the system for the North American market at the launch festival in March 2015 in San Francisco and has gained compelling traction early on with a monthly growth of MRR of 40-60%.
"At infancy we already have hundreds of satisfied users, mainly in Sweden but also in North America," says Daniel Krusenstråhle, founder and CEO of Fieldly.
"With the investment we will be able to procure an even faster rate of expansion by hiring more sales and support staff to service the communication needs of thousands of construction companies while safely and securely conducting their basic day to day business activities. Fieldly is an essential project management system that is specifically designed for Swedish and North American construction companies today, but our vision is to build a new digital infrastructure for the global construction industry," says Daniel Krusenstråhle.
About Fieldly
Fieldly develops and sells an online SaaS service (Software as a Service - SaaS) that is directed at companies in the construction industry with employees in the field. Fieldly's project management system improves all operations and communications between the office and the jobsite by eliminating administrative paperwork, improving necessary workflows and managing records in a highly safe, secure and organized manner. In 2014 Fieldly was the winner of both the Venture Cup and the Business Challenge, the two largest competitions for start-ups in Sweden, and today the company has offices in Helsingborg, Toronto and San Francisco.