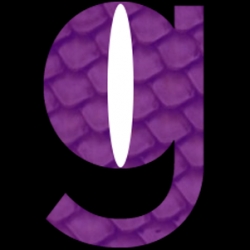 Philadelphia, PA, August 08, 2015 --(
PR.com
)-- Mobile Marketing Agency PURPLEgator Announces 2015 First Quarter Clients.
Roll out the red carpet.
PURPLEgator
, a mobile-first digital marketing agency, has added 7 new clients to its roster across various vertical markets.
PURPLEgator is fully equipped with a team of innovative mobile marketing gurus and ATS Mobile's suite of mobile technology, therefore allowing the company to execute every campaign flawlessly and exceed client expectations.
PURPLEgator's new clients include:
· ALDI: ALDI is a leading global discount supermarket chain with over 9000 stores in the USA, Australia, and 16 European countries. ALDI turned to PURPLEgator to update a traditional media strategy that was riveted in mostly print advertising and an occasional Craig's List ad with the goal being to drive more qualified candidates to its job fair career events. The agency created 53 new and updated landing pages. Each was optimized for search engines and for the local ALDI market. It then created mobile display and Facebook advertising that was geo-targeted to the required radius of each city market.
· Baylor Scott & White: Baylor Scott & White Health (BSW) is the largest non-profit healthcare system in Texas and one of the largest in the United States. Their recruiting team found that traditional job boards attracted unqualified applicants, lacked reach to passive job seekers, and could not successfully track results. Additionally, Talent Acquisition Personnel at BSW spent a large amount of time screening resumes of applicants who did not meet specific job requirements. In order to better attract the right candidates, PURPLEgator designed a variety of social and mobile ad sets targeting specific job titles, relevant experience, interests, industries, and demographics. These ads were deployed throughout various targeted geographic footprints and were able to reach both active and passive job seekers.
· Citi Trends: Citi Trends is an American retail store that carries the latest urban fashions in juniors, plus, mens, kids, shoes, jewelry, watches, and home décor. Following laws passed by TCPA that required most of the database to opt-in again for SMS marketing, Citi Trends had a significantly smaller text message marketing database. PURPLEgator implemented a variety of marketing mediums to help the company grow their opt-in database. The agency deployed a mobile ad display campaign across various networks of mobile apps and sites across the entire store footprint within a five mile radius. When the consumer tapped on the ad, they would be sent to a landing page where they could enter their phone number to receive weekly SMS text message deals.
· O'Reilly Auto Parts: O'Reilly Automotive is a dominant supplier of auto parts with over 4,000 stores in 43 states. The company was tired of not receiving results from traditional job boards, especially because most of the applicants did not meet specific criteria they were looking for. These traditional job boards were also unable to reach passive job seekers. PURPLEgator was able to design social and mobile ad sets that better targeted the right candidate.
· Papa John's: The secret to Papa John's success is its freshness. And, fresh ingredients require daily delivery, mostly by truck. But, that requires a lot of difficult to find truck drivers around the country to deliver those fresh ingredients to its 4,600 stores. Papa John's engaged PURPLEgator to deliver more truck driver applicants through a combination of in-app, digital, and mobile advertising and it delivered fresh new drivers-- drivers that are at the core of Papa John's success.
· Toll Apartment Group: The Toll Apartment Group is operated by two brothers who have owned the Philadelphia-area town homes, garden style apartments, and condominiums for over 45 years. The company did not have a mobile optimized website and wanted to reach new potential renters for certain properties where occupancy rates were flailing. PURPLEgator created adaptive design websites for seven Philadelphia-area Toll properties. It also incorporated its text-to-landline TextAnytime (SM) feature that enabled potential renters to ask questions to our own chat representatives 24 hours a day via SMS.
· The Westin Lake Las Vegas: The Westin Lake Las Vegas is one of the top Las Vegas hotels near the Strip. The Westin struggled to reach Las Vegas visitors due to its location being just shy of Las Vegas Boulevard. PURPLEgator created ad units that displayed on social media platforms as well as the Waze app, an app used for GPS directions.
PURPLEgator is thrilled to have such a great lineup of new clients and looks forward to the opportunity to work with more great companies that recognize the power of an effective mobile marketing strategy.