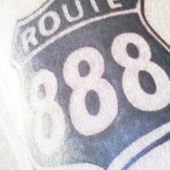 New York, NY, August 11, 2015 --(
PR.com
)-- The age of the independent musician is far from over. Enter singer/songwriter Colin McShane who is steadily building momentum, recently announcing the signing of a Music Publishing Administration deal with Missing Link Music.
"I couldn't be happier about my recent deal with Missing Link Music," commented the artist. "They understand and believe in what I'm trying to do, and the chemistry between us is right. I know in my mind that this relationship is going to be successful for both of us; it's written in the stars. One of the great aspects of this deal is that I can sign artists to my publishing company and once signed, they too will be able take advantage of all MLM has to offer. I'll be looking at signing acts soon."
Colin, known for the diverse range of his sound and spirited lyrics, has seen his song "Coke and Trees" being used in many YouTube videos with plays over 200K after being featured in the Electronic Arts video game "APB." Additionally, Colin licensed four of his songs for recurring themes in CBS' Guiding Light, signed a Blanket Licensing Agreement with MTVN, and has had his tracks used on FUSE TV. Even if you don't yet know his name, you have definitely heard Colin McShane's music.
The organizations that have worked with the Manhattan based musician have done nothing, but express their appreciation.
"Colin is an incredible talent and has provided the television series, Guiding Light, with outstanding, original music," commented Christopher Cullen, formally a producer on the show. "Having worked with Colin for many years, I have always found him to be reliable, punctual, creative and professional. I would not hesitate to recommend Colin McShane to anyone interested in doing business with him."
Expect new music from Colin soon.
For more information about Colin McShane visit his Soundcloud at:
soundcloud.com/colinmcshane-1
Also visit:
www.missinglinkmusic.com/news/mlm-adds-rocker-colin-mcshane-to-the-roster/
Media Contact
Contact Person: Max Zettler
Email: max@missinglinkmusic.com
Country: United States