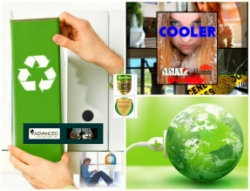 Orlando, FL, August 12, 2015 --(
PR.com
)-- Advanced Film Solutions will be exhibiting the outstanding innovative solar and solar security window films manufactured by global leader Eastman Chemical. Advanced Film Solutions is the region's premier window film installation company having earned the Super Service Award from Angie's List for four consecutive years. Energy savings studies document that window films provide the best ROI compared to any other home retrofit project.
Florida's homeowners are paying outrageous costs for keeping their homes comfortable. Mike Feldman, President of Advanced Film Solutions explains, "Vista, Huper Optik and LLumar Window film stops heat, UV and glare on the glass. This reduces AC load and directly lowers cooling costs by 50%." Mr. Feldman adds "High performance Low E EnerLogic coatings are warranted for a lifetime and earn homeowners Duke Energy and OUC rebates. The Orlando Home Show is an ideal opportunity to compare window film selections that improve Florida green living."
About:
Advanced Film Solutions
was founded in 2007 by Mike Feldman the former National Sales Manager of 3M Window Film. A family owned and business Advanced Film Solutions has offices in Tampa Bay and Orlando and has grown into one of the largest window film installation companies in Florida.
Contact: Adam Feldman, Vice President
Tel: 877-575-3456
Website:
http://www.advancedfilmfl.com