Apex Ranking Soars Higher in ENR's Top 200 Environmental Firms List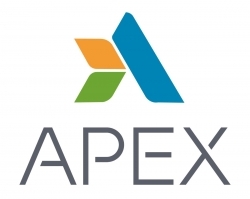 Rockville, MD, August 12, 2015 --(
PR.com
)-- Apex Companies, LLC – a leading national energy, water resources and environmental consulting and engineering firm – ranked 68th among the nation's Top 200 environmental firms, according to Engineering News-Record (ENR) magazine.
In addition to climbing seven spots from its 2014 Top 200 Firms' ranking, Apex also outshined half of the firms cited in ENR's Top 30 All-Environmental Firm list, earning the #15 spot.
"Our improved ENR rankings are a reflection of the ongoing implementation of our strategic growth initiative," said Apex CEO Peter Ceribelli. "We are expanding every aspect of our business – our geographies, our technologies, our services and our talent network – in order to serve our clients in the best way we can, each and every day. In fact, we recently broadened our capabilities with the acquisition of InterTech Environmental & Engineering, LLC and continue to seek ways to strengthen our core and differentiate ourselves against our competition. These awards, including our recognition as a 2015 Top 20 Zweig Group Hot Firm, reflect our recent achievements, however, I'm confident our path forward will be even more impressive."
About Apex Companies, LLC
Founded in 1988, Apex Companies, LLC is an award-winning water resources and environmental consulting and engineering firm dedicated to providing private and public sector clients with full-service, single-source solutions. Apex is known for its technical expertise, quick response time, professional performance, high-quality results, and cost efficiency. Apex employs more than 650 professionals including geologists, hydrogeologists, engineers, air quality experts, environmental scientists, industrial hygienists, safety specialists and field technicians, across more than 55 offices throughout the United States. For more information, please visit
www.apexcos.com
.
Contact
Apex Companies, LLC
Karen Whitney
215-360-7959
www.apexcos.com
484-873-2201

Contact