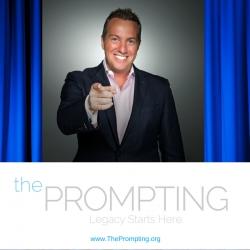 Orlando, FL, August 24, 2015 --(
PR.com
)-- The Prompting, Inc. a non-profit crisis management organization, has announced a special service program designed for exposed Ashley Madison users. The Ashley Madison data breach has, or will soon, wreak havoc on millions of people, destroy relationships, careers and reputations.
The Prompting's highly-affordable, four-week crisis management protocol for exposed Ashley Madison users takes immediate action to prepare individuals for potential fallout, representing them during the fallout, and actually being a voice as needed on their behalf with spouses, employers and stakeholders. The service takes great care to identify strategic levers to successfully navigate this crisis.
"This is nothing new to us," says Dr. Roberts, CEO of The Prompting. "This is a horrible crisis that millions of people will go through, and we can help them come out better and stronger. Our special service is extremely effective and can reduce the fallout and potentially save their careers, relationships, endorsements and reputation. There is a way to make this work for you, and that is what we do."
The Prompting provides chaplain services to professional sports teams and corporations. The organization provides spiritual guidance and crisis management for companies, executives, politicians, athletes and celebrities.
For more information on the Ashley Madison Damage Control Service, please visit
www.AshleyMadisonDamageControl.com
.