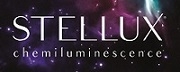 Salem, NH, August 25, 2015 --(
PR.com
)-- ALPCO recently announced the launch of its new
STELLUX® Chemiluminescent Total Adiponectin and HMW Adiponectin ELISAs
. These highly characterized assays can measure total and HMW adiponectin forms respectively using only 5 µL of human serum or plasma. These are the only commercially available Adiponectin ELISAs that demonstrate specificity to the different forms of adiponectin using fast protein liquid chromatography (FPLC).
"We are thrilled to now offer the STELLUX® Adiponectin ELISAs to our customers working in the research fields of metabolic syndrome, type 2 diabetes, obesity, CVD and non-alcoholic fatty liver disease," commented ALPCO's president, Sean Conley. "These new tools will allow researchers to confidently and accurately assess high molecular weight vs. total ratios and the potential role it plays in these important areas of research."
Like the previous STELLUX® chemiluminescence assays offered by ALPCO, the STELLUX® Adiponectin ELISAs include three control levels, as well as a lot-specific validation package, providing confidence in quality and performance. The assays can be run on a standard glow chemiluminescent plate reader common in most research laboratories.
About ALPCO
ALPCO offers a wide range of testing solutions, providing scientists and healthcare professionals with vital tools for advancing research and improving quality of care. ALPCO's product portfolio includes applications for immunoassays, HPLC, LC-MS/MS, purified antibodies, recombinant proteins, flow cytometry reagents and the STELLUX® chemiluminescent assay platform.
www.alpco.com