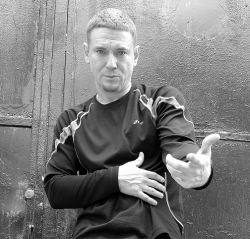 Staten Island, NY, April 05, 2016 --(
PR.com
)-- Redrum releases his new music video "Crash Symphony" produced by NY Bangers. Filmed entirely at South by South West 2016 with a continuous shot from the music venue and brought into the packed streets of SXSW while on the Writters Block Tour. It was filmed in one take, which was asked by the rapper to show spontaneity. The artists filmed in the chorus didn't even know they were shooting until seconds before the camera started to roll which gave it an edgy feel.
"As the camera man Apollo was setting up to film performances, we realized the opportunities & excitement from the venues to the people, the different artists and the atmosphere itself and the idea for the video came," says Redrum.
"It was a lot of fun and we brought back some of the excitement of #SXSW 2016 in the video." - Redrum. The video was filmed and edited by Apollo and World of Grind Hard TV. Presented by Mekanizm Records in association with The Writters Block & Grind Hard TV, available now on Youtube.com
Redrum - "Crash Symphony" Video Out Now on Youtube
https://youtu.be/tsbFtXBweps
Contact - RapperRedrum@gmail.com
Redrum's Video Channel - Youtube.com/RapperRedrum
"RapperRedrum" on Instagram, twitter, facebook, youtube & vine.
Website - RapperRedrum.com