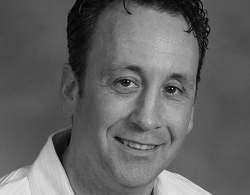 Seattle, WA, September 05, 2015 --(
PR.com
)-- As the housing economy soars, Erin Belmore, General Contractor of the Washington State Kitchen & Bath announces the expansion of his company's home improvement and remodeling services. The expansion aims to accommodate the continued increase in demand of home improvement services throughout Seattle.
Washington State Kitchen & Bath is a highly rated home remodeling and restoration company. They are known for their innovative home remodeling strategies, bedroom additions, and new construction. For years, they've been outstanding in providing reliable services in the greater Seattle metropolitan area.
As recent Reuters and Business Insider articles comment on continuous progress of house market, Erin Belmore comments on the positivity of the company's strategic move. "It feels great seeing the continuous improvement of the country's housing economy," Erin Belmore continues, "Home builders are on full blast. You can see various new constructions sprouting up everywhere. In fact, economists have confirmed that today's housing pace is the highest since the 2007 recession. And this is a good sign for us, and for other homebuilders."
Erin Belmore aims to boost the company's services to fill the gap of homeowners looking for qualified, accredited general contractors. He believes that the ascending housing economy will lead to a higher demand of homeowners' seeking home remodeling services to turn their property into a profitable rental or to sell at a higher asking price.
The expansion of the Washington State Kitchen & Bath includes remodeling services of bathroom and kitchen. Services such as deck construction as well as home interiors enhancement are also augmented to suffice the increasing demand. The company's world-class services are renowned in the region, and their products are popular for being cost-effective and innovative.
No doubt, the persistent development of housing economy will positively impact homebuilder and home remodeling industries. With now being the perfect time to increase the value of a home, contact Erin Belmore at Washington State Kitchen and Bath. Visit them online at www.washingtonstatekitchenbath.com or call 1-800-935-5524 for more information on kitchen upgrades, bathroom remodeling, bedroom additions, and more.