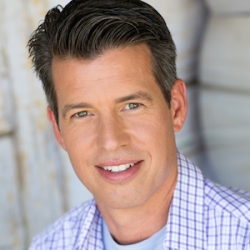 Huntington Beach, CA, September 10, 2015 --(
PR.com
)-- Scott Bourquin recently hit two Amazon best-seller lists with the book, "Success Today."
Scott Bourquin has been running an online marketing agency for many years and has been a player in the online space since 1995. Recently he hit two best seller lists with the book "Success Today."
Scott Bourquin helps his clients achieve more in less time than they ever thought possible. Scott started out building technology systems to grow small businesses and quickly learned that his clients were experiencing the same growing pains he was. The son of a small business owner, and himself the creator of several successful businesses, Scott has learned how to overcome the roadblocks of success. Today, Scott enjoys watching small business owners make those big breakthroughs and achieving more.
One way that Scott wants you to break through and achieve more in your business is getting your story set up for the online world. He wrote "The Easy Guide To Online Marketing" to do just that. Instead of paying high priced consultants, Scott has created a step by step guide to get you started the right way.
Scott's philosophy that "You can't get any wasted time back" helped him create a unique approach to business problem solving. It is an approach that he learned as a pilot and adapted to his work in information systems and later to his own businesses. This approach allows him to be more productive, have more time off and help his clients to do the same.
In addition to building businesses, Scott served in the Air Force Reserves and is a decorated combat pilot. During his military service, Scott served in several capacities beginning as a Security Police Team Member and Championship Competitive Marksman, retiring from the Air Force Reserves as a decorated Air Force Reserve KC-10 Instructor Pilot and Chief of Information Systems. Scott flew several tours in support of Operations Enduring Freedom and Iraqi Freedom and was selected to represent the Air Force Reserves at the 100th Anniversary of Flight Celebration at EAA AirVenture Oshkosh.
Bourquin Group LLC® describes the book:
Few topics have been written about as much as Online Marketing. Even among most seriously-discussed subjects like religion and politics, the concept of success online for your business is critical. Something just as interesting is that marketing means different things to each of us. In a commercial context like online marketing, success is most often measured using the currency of exchange as well as the achievement of goals.
Philosophically, marketing online might be very different than what you are doing. The companies and individuals that build the right platform leapfrog the competition.
Just as action is an integral part of success, mentoring means a faster rate of achievement. However, despite our changing world, we know that the basic tenets of success remain the same, no matter how fast the pace. Once you build your foundation, Scott is available to help you grow your company faster and easier than you might imagine.
Click
here
to order a copy of "The Easy Guide To Online Marketing" on Amazon.
About Scott Bourquin:
Scott holds a degree in Business–Information Resource Management from San José State University. He also has gained hands-on insight into industry best practices in leadership and innovation from his former employers, to include the likes of Apple, Airtouch (Now Verizon-Vodaphone) and Stanford University.
Today Scott runs The Bourquin Group, an online business technology and marketing firm with a focus on small businesses with less than 50 employees and five locations. Scott is also the author of a number of popular books to include: "So, Now What?" (2009) and "How to Market on Facebook for Free" (2012), which was followed in short succession by "How to Market on Google for Free" (2012).
Scott recently consolidated his writing efforts when he created the "Easy Guide" series of books. The Easy Guide Books are designed to give small business owners simple and easy methods to get around those roadblocks to success. The Easy Guide To Internet Marketing was released in 2013 to kick off the series.
A Technology and Internet Marketing Authority & Keynote Speaker, Scott has delivered presentations and live training to audiences of major national technology conferences and consumer electronics shows across the country. Scott's work as an actor helps him to create more effective and engaging events as a speaker and create better online video content for his clients.
In 2010 Scott and his wife returned home to Southern California to enjoy life by the ocean while running his business and helping his clients grow.
You can connect with Scott at:
scott@bourquingroup.com
www.twitter.com/scottbourquin
www.facebook.com/scott.bourquin