High Holy Day Call to Action: Rabbis Rally Congregants to Lobby for Aid to Syrian Refugees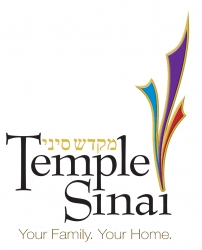 Las Vegas, NV, September 12, 2015 --(
PR.com
)-- On the eve of the Jewish New Year, more than 125 Reform rabbis across the U.S. and Canada will make a plea to the thousands of Jews observing Rosh Hashanah to call on political leaders to aid in the plight of the 11 million Syrian refugees fleeing the violence in their homeland -- the worst refugee crisis since World War II.
"As public awareness of this situation has grown, we, the organized Jewish community can find in this an opportunity for a leading role. We, perhaps more than any other group can empathize with these refugees. We know what it like to be the stranger," said Rabbi Malcolm Cohen of Temple Sinai Las Vegas, who has been collaborating with a working group of clergy from around the country and Canada in recent days on efforts to build congregant support for helping the refugees.
Cohen and other rabbis will devote upcoming sermons to discussing the current global crisis and will also hand out materials outlining the ways Jews can leverage their influence to ask the White House to include 100,000 Syrians in the refugee group admitted to the US in the coming year. The US government sets its refugee quota on September 30th. The current annual limit on refugees is 70,000 and of those, only 300 are to be Syrian.
High Holy Day attendees will be asked to sign on to a petition endorsing their support for admitting more Syrian refugees into the US; to call on Members of Congress to include funding for increased refugees; and to donate to one of three Jewish organizations involved in refugee response.
"We know what it is like to be denied entry, to be turned back at borders, to be put into camps. We also know now what it is like to have a refuge. This historical reality should move us to find safe haven for some of those who will never, who can never go home," Cohen said.
According to a United Nations report, Syria has become the world's top source of refugees. The larger Jewish Reform Movement is made up of approximately 900 congregations representing 1.5 million Jews and has endorsed this campaign through its Religious Action Center for Reform Judaism (the RAC) in Washington, D.C. by giving congregations tools to lobby, FAQ's on the subject and liturgical inserts to use during the High Holiday Season.
Contact:
Rabbi Malcolm Cohen: 702-277-6876
About Temple Sinai
Located in Summerlin, Temple Sinai is a warm and welcoming Reform Jewish community engaged in lifelong learning, soulful worship and social justice. Our community holds close its core values and vision of worship, is vested in the community, and is alive with congregants and students from preschool to seniors who are enriching the lives of others. Our vision reflects the passion, dedication, and commitment of our congregational family to look forward and strive to attain our goals for the future. We have recently completed construction on a brand new, state-of-the-art campus and invite you to come and be a part of it.
For more information on Temple Sinai Las Vegas, visit www.templesinailv.org.
Contact
Temple Sinai
Stephanie Helms
702-378-2109
www.templesinailv.org

Contact