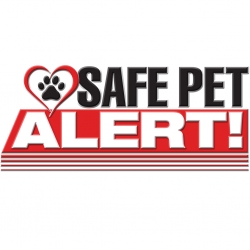 Placentia, CA, September 23, 2015 --(
PR.com
)--
Safe Pet Alert
announced today the release of their new mobile application. The Safe Pet Alert app is the first of its kind to provide pet owners an early warning system alerting them about wild predators in their general vicinity.
Safe Pet Alert
enables users to report local sightings and attacks of wild animals such as coyotes, bears, bobcats, cougars, alligators, or any other predator that could potentially be a threat to humans or their pets. Using location ­based technology, Safe Pet Alert then sends push notifications through their app to all users in the area notifying them of the incident and to be aware of their surroundings.
"The concept behind Safe Pet Alert came to me after countless incidents of coyotes attacking family pets in the Orange County, CA area. There have even been incidents of small children being attacked!" said Marc Lopez, Founder of Safe Pet Alert. "We are dealing with a serious problem and it isn't just in California. Every other state has had similar incidents with coyotes and other predators."
In addition to notifying users dangerous predators, Safe Pet Alert has also integrated a Lost and Found feature which functions the same way. App users have the ability to submit information about their lost pet including detailed descriptions and even a photo. Within minutes, other app users in the area are alerted of the missing pet.
"The value of this app is the ability to instantly alert people about incidents as they are happening" said Jeff Godin, former 911 Dispatcher and Developer. "911 calls dealing with wild animal sightings or lost and found pets are the lowest priority type of incident. It can take hours before anyone is able to respond and any wild animal will be long gone by that time."
The Safe Pet Alert mobile app is available for free in Apple iTunes and Google Play stores.
Please visit
www.safepetalert.com
for more information.